Guest blog by Hans Boeschen
Director of The Buddy Holly Story
In 2011, three years after moving to Columbia from Nebraska, I walked into my first ever community theatre audition. I had been involved in school productions since the second grade, was just shy of a minor in theatre, and had, at that time, been teaching high school theatre for three years. I had never tread the boards in a community production, however. That first audition, almost eight years ago, would change my life.
That was when I met Lou.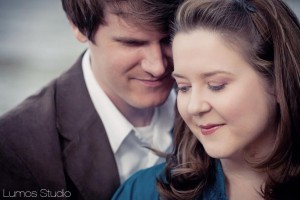 Since that time, either Lou or I have been involved with 25 productions ~ on the stage or on the production team. (I am well aware of Lou's extensive involvement in Columbia community theatre long before we met. I will forever be trying to catch up.) In seven of these 25 shows, we were lucky enough to be working together.
This production of Buddy: The Buddy Holly Story is not only my first time directing for Town Theatre, but it is also the first time Lou and I have joined up as director/musical director. It has been such a joy to have Lou by my side throughout the process. Many times our dinner conversation has been about the show. To be able to ask her about a directing choice or work through a transition has been such a wonderful resource. She has been my biggest supporter, my rock, and my sounding board (pun intended). Not to mention, she is an amazing musical director.
I believe the true power of the theatre is in the connections it builds. Whether those connections be amongst the cast working together for months, the audience who see the raw emotions of each actor, or within the community at large as we examine what life is about through the stage, theatre unites us. I consider myself extremely lucky that the theatre brought Lou and me together and that I get to be a part of such a vibrant community theatre environment.
I am continually thankful for Town for providing a safe space for two math teachers to moonlight as thespians.