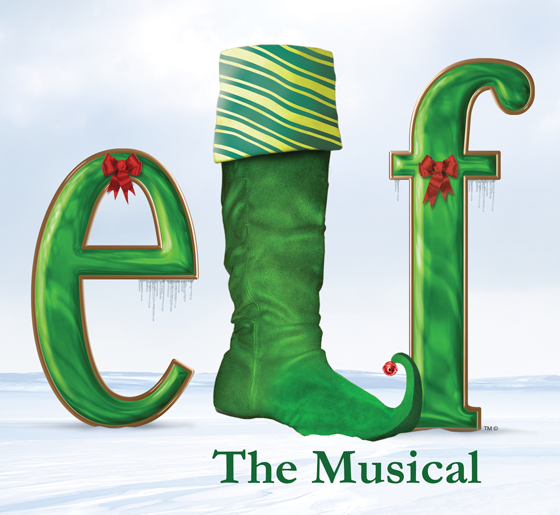 "The best way to spread Christmas cheer is singing loudly for all to hear." 
Auditions for Elf the Musical will be held Sunday, August 15 and Monday, August 16. Children's auditions (ages 7 – 15) begin at 6:30 PM and adult (16+) auditions follow at 7:30 PM. (You only need to attend one evening.) 
After discovering he is not actually an elf, Buddy sets out to find his father in New York City. Armed only with his Christmas spirit, Buddy struggles to find his place while dealing with a father on the naughty list and a half-brother who doesn't believe in Santa in the less-than-cheerful Big Apple. 
ALL AUDITIONERS, children and adults, should prepare 16 bars of a song in the style of the show. Please wear appropriate clothing to move in. Bring tap shoes if you have them. Script readings will be provided at callbacks for applicable roles. 

Download your audition form here!
 Elf the Musical is directed by Hans Boeschen with musical direction by Lou Boeschen and choreography by Roxanne Livingston Rich. The show will run November 12 through December 5. See the audition form for exact show dates and times.   
All roles are available.  


Buddy (Range Ab2 to C5) 
Male. Born a human but raised at the North Pole as a Christmas Elf, Buddy is eager to find his place in the world. He is a child at heart and that child-like curiosity makes him both endearing and gets him into trouble. 
Jovie (Range G3 to D5) 
Female. Buddy's girlfriend. She works at Macy's and has a bit of a cynical outlook on life and love because of the men she's dated. She is caught off guard by Buddy's genuinely big heart. 
Walter (Range A2 to G4) 
Male. Buddy's workaholic father. He is a Children's book writer, but lacks any of the childlike spirit that Buddy has. He is selfish, tense, and generally angry with life. 
Emily (Range F3 to Eb5) 
Female. Walter's wife. Though she is sweet and willing to take him in, she thinks Buddy is crazy at first. Wishes her husband would spend more time with the family. 
Michael (Range F3 to G5) 
Male. Buddy's younger half-brother who is excited to have a new friend and brother. Unlike his mother, he doesn't take much convincing to have Christmas spirit, but like his mother, he wishes his father would spend more time with the family. 
Deb (Range D4 to Eb5) 
Female. Walter's secretary. Takes an instant liking to Buddy simply for the novelty of it. Though she aims to please and is a bit of a suck-up, she feels under appreciated. 
Manager (Range B2 to F#4) 
Male. A heavy-set manager at Macy's. He is a good, friendly guy just trying to do his job and get by. 
Greenway 
Male. Walter's boss. He is what Walter will become if he continues down the path he is on. A tyrannical, workaholic who cares nothing about the people around him or who work for him. 
Santa (Range A2 to E4) 
Male, 65 – 80. Just another workingman. Loves his job and Christmas, but also likes to kick-back and watch the game when a rare opportunity arises. A natural storyteller. 
Chadwick 
Male. One of Walter's right-hand men. He is desperate to keep his job, and perhaps the dumber of the two. 
Matthews 
Male. One of Walter's right-hand men. He is desperate to keep his job and is the schemer of the two. 
Ensemble 
Other various speaking roles will be assigned to members of the ensemble. Ensemble roles include Christmas elves, store clerks, tired Santas, office workers and citizens of New York. 
To read a perusal script or if you have questions, please email Shannon Scruggs.