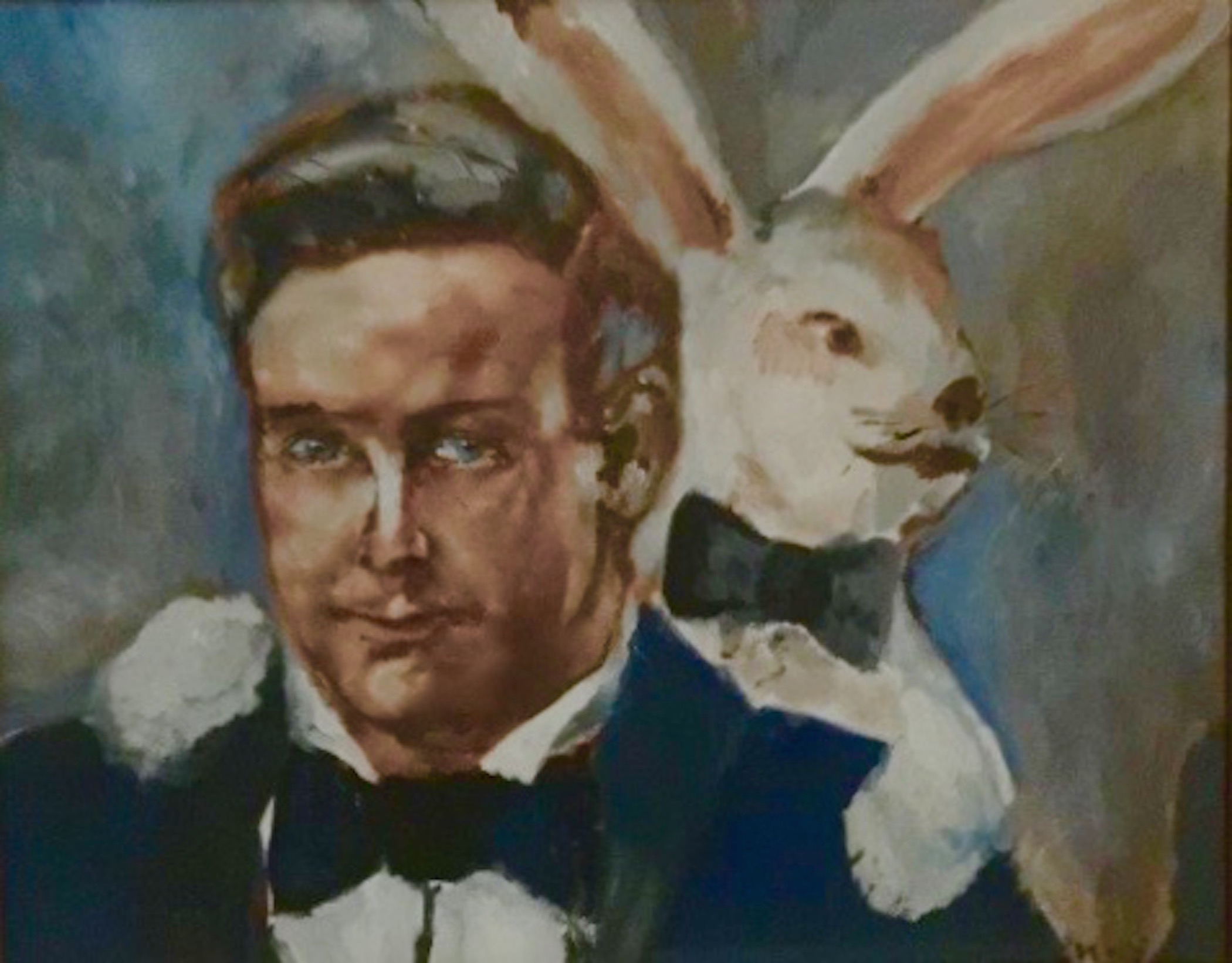 "My love/love relationship with Town Theatre goes way back to the dark ages: 1964. That's when my wife Pat and an old high school girlfriend joined forces to force me to a tryout. I hadn't been on the stage for seven years, but shockingly got the part, the lead and later the laughs. I was totally hooked. Now, 54 years later, my total is 28 productions. They cover everything from heavy drama to second tenor in a Sha Na Na line (twice!). From warbling an Irish lullaby solo in Guys and Dolls to a not-too-bad W.C. Fields impersonation. From opening one play by falling over dead, and two others that co-starred a 6-foot invisible rabbit.
It has been a wondrous ride. Six decades of laughter and hard work.
Learning all those lines. I even wrote scenes for two plays. Offstage, there were two terms on the Board of Governors, one term as president of the Players Club, and countless hours spent in such committees as play reading. I loved it all. Rehearsals were a kick. With each new production I made new friends, and as the years rolled by, they became old friends. Other McNeelys wound up on stage and we sometimes did shows together.
It all culminated in seeing my daughter Allison morph from a kid who once crawled around under the conference table upstairs to become the theatre's Resident Director. As such, she has directed me in three shows so far, neatly turning our relationship upside down and proving that she has forgotten more stagecraft than I ever knew.
Today, at the precarious age of 83, it's the people I remember more than the shows, people like my good friend John Wrisley. John and I played Holmes and Watson twice and did essentially the same two characters for My Fair Lady. At one time or another, my talented niece Leah, my comedy-improv son Alan, and of course my awesome daughter Allison were in shows. Many of our rehearsals were more like parties and some of the cast parties were held at our house. Occasionally, even today, someone in a restaurant or grocery store will call out "How's Harvey?" and I have been "made" as Elwood P. Dowd, the angelic friend of Harvey the Rabbit. I played Elwood twice, 15 years apart, and a portrait of Harvey and myself, paw on shoulder, hangs on our bedroom wall. I can still use lines from that play anywhere I need to kill some time. Only the remnants of other lines from other plays are still in my feeble memory bank today, remarkable when you consider the sweat and tears once necessary to pound them in.
There were other plays that came under the "Heavy Lifting" category. Doing Sleuth with Bill Arvay as a two-actor grind wore us down to the nub every night. I thought about walking away from my TT hobby/habit. But new plays came along with roles I liked, so I was still moderately hooked. In 1999 Allison tricked me into doing a very long role in Over My Dead Body. It proved to be my swan song for retentive memory. I did two more walk-ons and am sneakingly searching for another. Three years ago, at age 80, I played the one-scene one-laugh cop in Singin' in the Rain. By all the evidence I can conscientiously collect, that makes me the oldest actor ever to appear in a TT show. I'm proud of that.
I was lucky enough to do shows in both the 50th and the 75th anniversary seasons. So if anybody desperately needs a walk-on for the 100th, I'm your man.
Or the rabbit."