FOR IMMEDIATE RELEASE: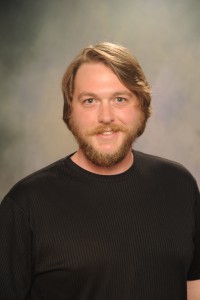 We are pleased to announce that Corey Langley has been selected as Town Theatre's Assistant Technical Director. Corey has been a part of the Town family for many years both on stage and off. He recently played Cogsworth in Disney's Beauty and the Beast and just finished the role of Krupke in Town's season opener of West Side Story. On the technical side, Corey has served as a freelance scenic designer in the Columbia area for the past eleven years. His portfolio includes work at Airport High School, BC High School, Congaree Baptist Church, and the former Stage Five Theatre. We are glad to have Corey serve in this capacity.
We also are pleased to announce that Megan Douthitt, another
long-time Town Theatre participant, has now joined our staff in a full-time capacity. Megan has been on the Town stage in Mary Poppins, Miracle on 34th Street and Willy Wonka. She has worked at Town since 2016 in the box office and with our youth theatre program. She continues to wear several hats including serving as Assistant Director of Youth Theatre, serving as the lead arts faculty for our school theatre initiative and taking on additional administrative duties. Megan works alongside Scott Vaughan, whom we welcomed in late summer as our Youth Theatre Director, and Jeremy Reasoner, who continues in his role as Musical Director for Youth Theatre and Town's private voice instructor.