Town Theatre is pleased to welcome Lee Martin and Rebecca Seezen to the Board of Governors for the Columbia Stage Society.
Lee Martin was born and raised in NYC. She graduated from Marist College with a BA in Liberal Studies with a concentration in Communication and Music. She also has a BA from St. John's
University and studied at Indiana University's Musical Theatre program. Lee has performed extensively in each area where she and her family have resided. Lee and her husband Chuck are the proud parents of daughter Ashley and sons, Jordan and Justin. Lee is excited to be a member of the Town Theatre Board and the Columbia community.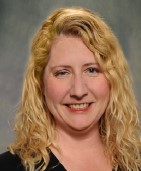 Rebecca Seezen grew up on the Town Theatre stage. A native of Columbia, Rebecca is a graduate of Wake Forest University with a BA in Communications. She has worked in radio and television and is currently the Communications Director at Saint Joseph Catholic School. She and her family are active members at Saint Joseph Church. Rebecca has extensive theatre and vocal experience and enjoys performing at Town with her whole family. She is honored to join the Board of Governors.