We were thrilled to hear from Kimberly Hubbard who is playing the role of Grandpa Joe in this weekend's upcoming production of Willy Wonka Kids. Check out what she has to say.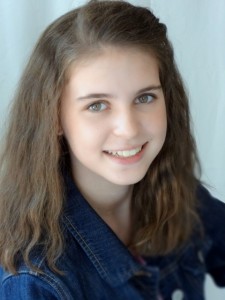 "Hello! I'm Kimberly Hubbard. I'm excited to be playing Grandpa Joe in one of the casts of Willy Wonka Kids. For those of you not familiar with the story, Grandpa Joe accompanies Charlie on Willy Wonka's factory tour – a tour that is filled with quirky turns and… a surprise ending!
Grandpa Joe has been a fun character for me, because not only does he get wheeled on stage while sitting in the bed with the other grandparents, he sings, dances, and flies in the air.
Throughout these last 10 weeks, the two casts of Willy Wonka Kids have learned lines, blocking, songs and dances. We are now in the final week of rehearsals which is one of the most exciting times for me. We get to wear our costumes, see the sets and go through our final runs of the show before showtime.
As always, Jamie Carr Harrington, our director, has done an amazing job of directing and choreographing our show. Now she and her staff are putting the final pieces together to make it a wonderful experience for the kids and an entertaining show for the audiences. I'm sure it will be fantastic."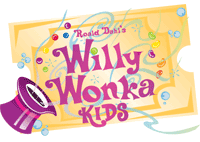 Grab your tickets to see Kimberly and the other amazing kids in Willy Wonka Kids. Shows are Friday at 7; Saturday at 3 and 7 and Sunday at 3! Call 799-2510 to join us!
Kimberly Hubbard first performed at Town Theatre in 2010 as Orphan Kate in Annie.  Since then she has performed in regular season shows, summer shows, and the youth program at Town. Her past favorite youth program roles include Maleficent (Sleeping Beauty Kids), Fagin (Oliver Twist), and Drizella (Cinderella Kids). Last summer Kimberly completed SC Governor's School for the Arts and Humanities' Discovery Program (Drama) and will participate this year in SCGSAH's Academy program.