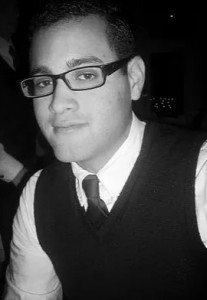 "My only performance with Town Theatre was as Jerry, the drummer for The Crickets in Buddy, The Buddy Holly Story during the 2008-2009 season. This was a pivotal moment in my life and, looking back, I can see how that time was so formative. Having extensive performance experience in the rock and roll and marching band worlds, I had a minor interest in live theatre. On a whim, I decided to show up to an audition and try something new. I decided to audition for the drummer and rest, as they say, is history.
In a previous life, I was dragged to the theatre unwillingly. I begrudgingly sat with arms crossed and barely allowed myself to enjoy the show. During my brief residence in South Carolina, I had a hard time finding a home or community to call my own. Little did
I know it was going to be in the theatre. My fondest experience of Town Theatre was realizing I was part of something wildly different than I had ever expected. One of my favorite memories of our show was the first time I was told we were sold out. To me, that validated my choice to spend time in the theatre. Another memorable time was finishing the show to a standing ovation that lasted long after the curtain had dropped. It only got louder when we returned for the curtain call.
After returning to my native Florida, theatre became a borderline obsession. I spent years as a theatre reviewer and used that time to "educate" myself about all types of shows. I have since directed multiple plays and musicals for schools and theatre festivals. I also
started writing my own plays and eventually wrote a musical. Shows I have been associated with as director, playwright, composer, musical director, actor and stage manager have been seen in New York, Florida and Kansas City.
My time at Town reinforced my drive and desire to work in collaboration. It also taught me the magic of the theatre. Many of life's problems can be solved, or at least examined, in some sort of way by the theatre. Whether it's a series of solving problems, relating to strangers with similar interests or just turning off the world for a couple of hours, these are skills I learned in the theatre. I now put art and passion first. Thanks to my time at Town Theatre, I live a very fulfilling life. I look forward to an opportunity to return and repay my debt someday, somehow."