We are so happy that summertime at Town is "back to normal." The return of our regular working environment affords us the opportunity to host our technical theatre interns. Since 2017, Town has served as a summer workshop opportunity for students interested in developing their technical theatre skills. Summer internships at Town are ideal for candidates who are looking to study technical theatre and/or design in high school, Governor's School or college.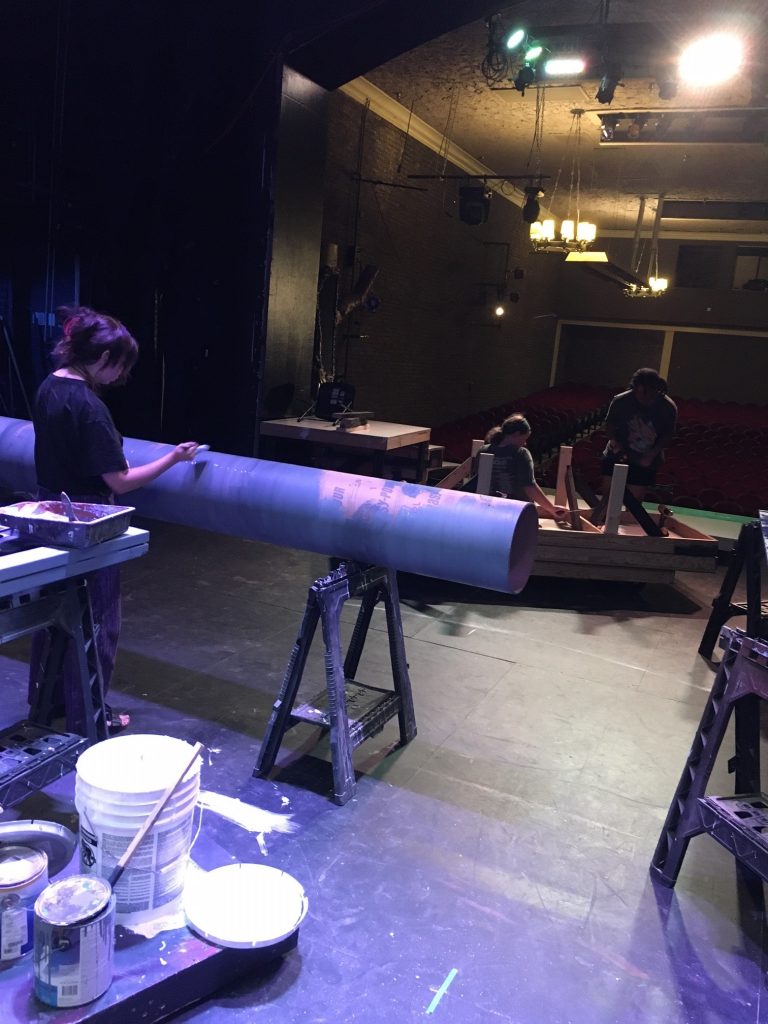 Kat Martin came to us after spending 4 years involved in the theatre department at River Bluff High School. She worked as a lighting technician, technical director and soundboard operator. She also gained some great insight by serving as the director for a short play. After graduation, she spent time at the College of Charleston majoring in Arts Management. But, we are thrilled that she is coming back "home" to Columbia and USC so she can continue her work at Town Theatre.
Alison Griffin also made her way to Town after being involved in theatre during middle and high school. Her early experiences focused on set building, design and run crew. More recently, she took on leadership roles and served as a part of the technical crew for large shows at River Bluff such as Mamma Mia and Les Mis. Alison says, "The technical internship that Town Theatre is offering this summer is a great way to further my practical experience before starting my college career." Alison plans to attend Winthrop University in the fall.
Ian Neff is a recent graduate of Covenant Christian School where he most recently designed and built the set for Aladdin Jr. (which was presented on the Town Theatre stage last April). He also was in the show! Ian started with us a few days later after visiting with family in Montana. Yet, as soon as he got back, he hit the ground running and reported to Town. Due to his experience as a set builder for his school, Danny put him to work cutting out wheels for Cinderella's carriage. Ian says he is enjoying the internship and knows that it is exactly what he needs to be doing with his time right now!
Elli Tocci, a 2021 Blythewood High School graduate, had this to say – "I'm so blessed to have been able to work as an intern at Town Theatre this summer! I've loved getting to know other students over the past few weeks and getting to work with them on set. Prior to starting my internship, I had done work in performance, costume design, and a little set design. Since starting at Town though, I have been able to learn so much about set construction by getting to do woodworking, painting, and drilling. It has been so much fun getting to learn something new every day with such a great team and working with them to create a beautiful show. I'm looking forward to learning more about theatre production this summer and I hope everyone loves Cinderella as much as I've loved working on it."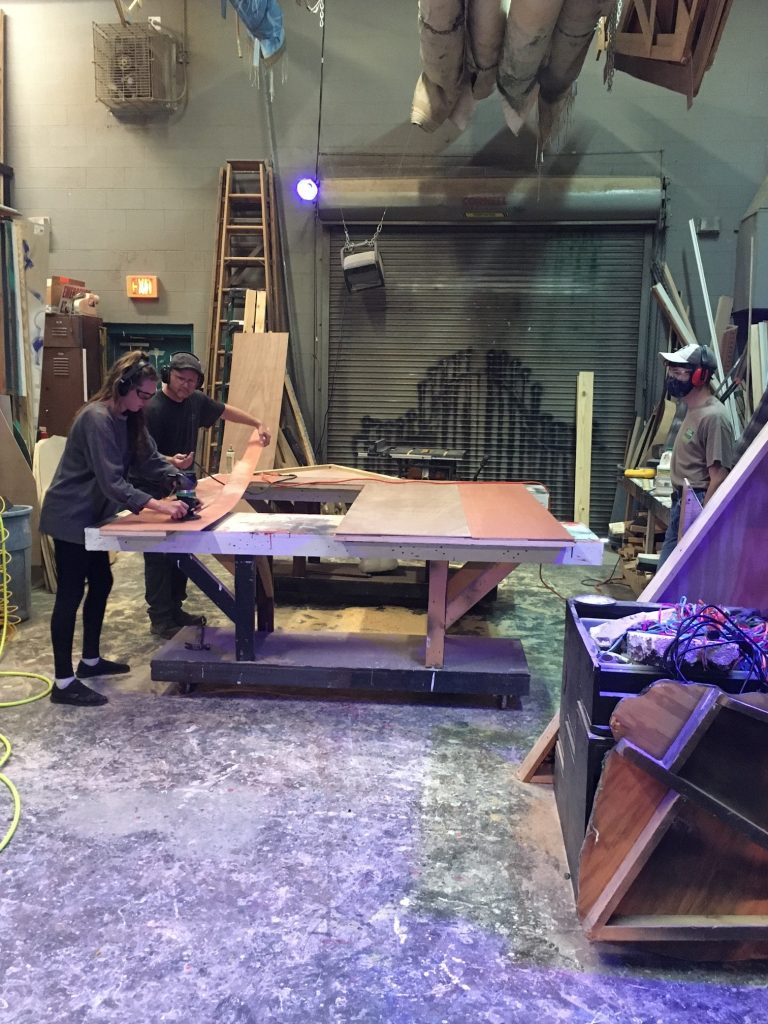 Sara Brown has been seeking out an opportunity like this for some time now. She is new to set construction but does have a passion for set design. She even created an entry in the scenic design category for competition. Sara is committed to learning more about theatre production and hopes that she is able to gain experience working on Cinderella. We're so happy that we can connect the dots between her design work and turning that design into a physical structure.
In Town's four summers of running the internship program, we have had upwards of 20 students participate. Not only are they getting a top-notch experience with Danny Harrington, Town's Technical Director, but they are also a tremendous asset to our summer production and theatre. We thank them for their hard work!