A Youth Theatre Production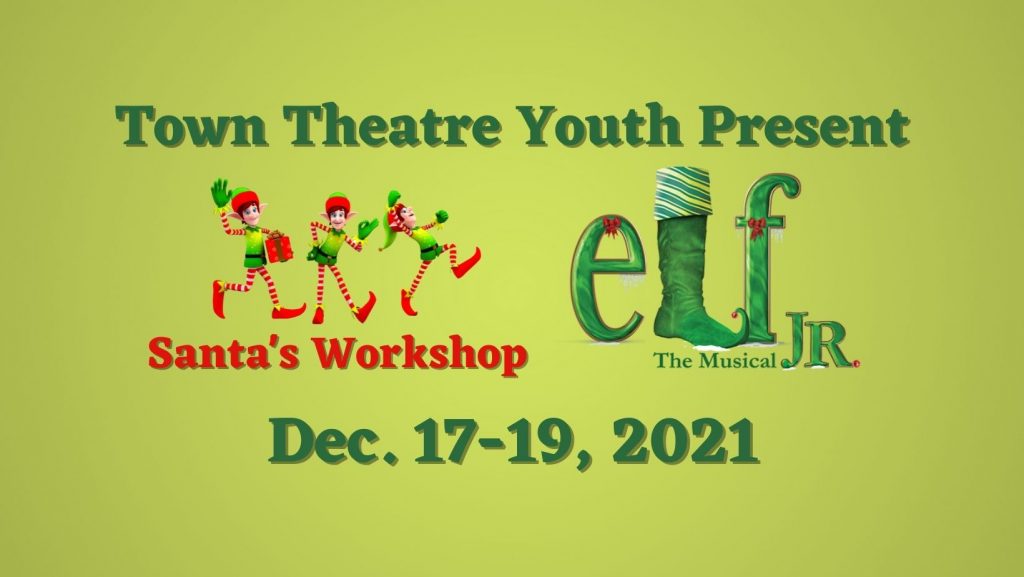 Come join us and 90 amazing students as they present our next youth theatre production ~ Santa's Workshop and Elf Jr.
The show runs Friday, Dec. 17 through Sunday, Dec. 19 with each cast featured in two productions. For a full cast listing ~ to make sure you see your special elf ~ visit here.
Santa's Workshop and Elf Jr. are the fruits of our fall 2021 traditional youth theatre classes. Students meet weekly for 10 weeks and then come together for three weeks of group rehearsals. Santa's Workshop features our younger students, kindergarten to 4th grade, with each actor having the opportunity to shine. These students also appear as the elves in Elf Jr. Our older students, 5th grade and up, serve as the cast members in Elf Jr. as they share the tale of Buddy. After discovering he is not actually an elf, Buddy becomes determined to meet his real father in New York City. Armed only with his Christmas spirit, Buddy struggles to find his place in the less-than-welcoming Big Apple. To make matters worse, he quickly learns that his father is on the naughty list AND his half-brother doesn't believe in Santa! What's a new non-elf to do?
Tickets are $10 for youth 17 and under and $15 for all other guests. Get yours starting Monday, Dec. 6 at 12 noon. Visit towntheatre.com OR call 803-799-2510.