ABOUT THE ARTIST ~ Kathy Hartzog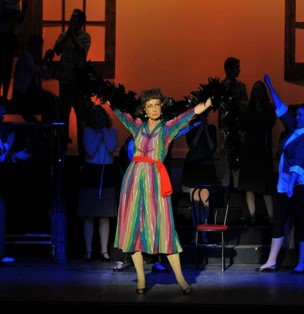 Kathy Hartzog is a well-known Columbia actress having appeared in numerous musicals and comedies at Workshop Theatre, Town Theatre and Village Square Theatre in Lexington.  She appeared as Mame at Village Square, as well as Rosie in Bring Back Birdie and a soloist in All Night Strut.  At Workshop she played Noleta in Sordid Lives and Mrs. Meers (for which she was awarded Best Supporting Actress by On Stage Columbia) in Thoroughly Modern Millie.  Some of her memorable roles at Town Theater have included Bloody Mary in South Pacific, Aunt Eller in Oklahoma, Ouiser in Steel Magnolias, Dorothy Brock in 42nd Street, Daisy Werthen in Driving Miss Daisy, The Duchess in "Nice Work if You Can Get It", Sue Ellen Smith Barney Fife in Honkey Tonk Angels, as the Ghost of Christmas Future in A Christmas Carol and most recently as Mrs. Kirby in You Can't Take it With You, plus countless others.  Her favorite role, however, has been Louise in Always…Patsy Cline, which not only has been presented at Town Theatre several times but has toured all over the state including Newberry Opera House, Bishopville Opera House, Dillon's Performing Arts Center and Greenwood Theatre. A transplant from Montgomery, Alabama, Kathy appeared in over 30 productions with the Montgomery Little Theatre.
Kathy started painting in watercolors and oils 20 years ago under the guidance of renowned South Carolina artists, Michele McNinch and Anna Kaye Singley.  She has been juried in the South Carolina State Fair art exhibit for several years and has won several Purchase Patron Awards.  Some of her pieces are in private collections across the South. She is a member of the Corley Mills Artists' Group and her work can be viewed on their website, www.corleymillart.com.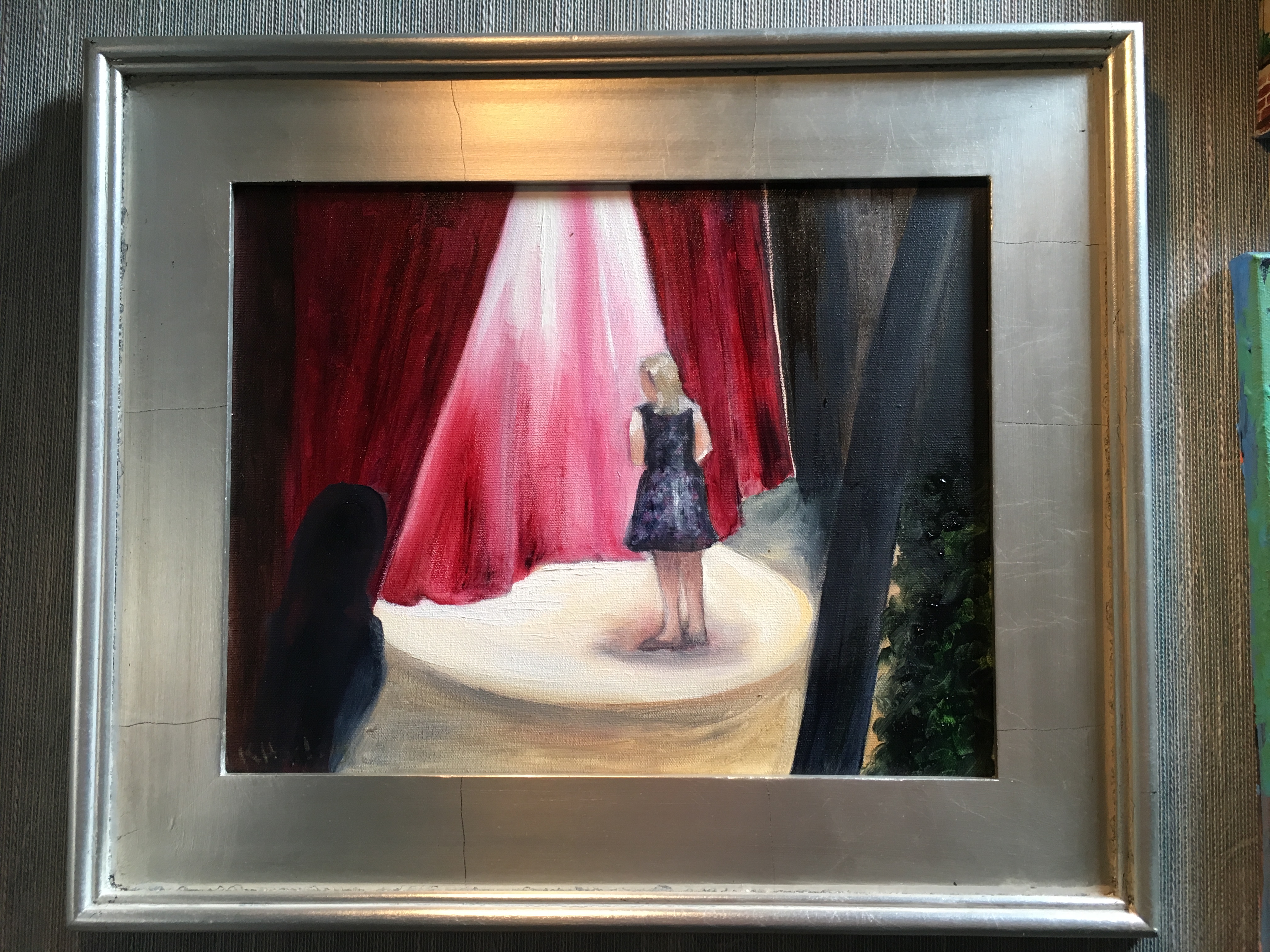 Title:   "Making an Entrance"
Inspiration for the work:  An actress getting ready to step onto the stage during Town's production of South Pacific.
Medium:  Oil on canvas                    Size:  11" x 14"
This piece was already purchased, but see Kathy's other submission and check out all of the other art pieces here!