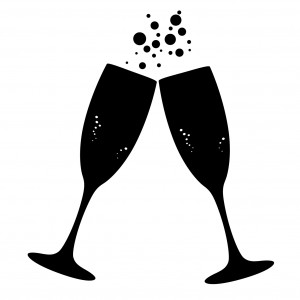 Opening Night Party of the Season
It's that time of year ~ time to celebrate! Please join us for the opening night celebration of Town Theatre's 99th season. The Board of Governors invites you to meet us just outside of the theatre after the curtain falls on Friday, September 22. Opening night ticket holders can join the cast and crew for a catered reception. After spending the evening in France, you're sure to enjoy the trip back to Columbia, SC with some of our favorite restaurants (and one of our favorite chefs!) for bringing us delicious goodies. Our thanks to Tio's Mexican Cafe, Lizard's Thicket, Zoës Kitchen and Sandra Willis for their support. And, of course, we could not do it without our friends at NBSC. Come celebrate with a glass of champagne as we toast our 99th! Cheers!
---
#DineAroundTown ~ dinner and a show at Town! Choose your favorite spot ~ Villa Tronco, Nonnah's OR McCutchen House (Sept. 28 only). 
At Villa ~ choice of chicken, vegetable, seafood or pasta dish. Includes homemade bread, dessert choice & a glass of Prosecco.
At Nonnah's  ~ choice of Sea Island Red Peas, fish de jour or Southern pork loin. Includes salad, coffee, tea or soda & a Nonnah's dessert!
At McCutchen ~ Choice of surf & turf; grouper or pork cheek.
Includes appetizer, soup & salad; dessert and a glass of wine.
All dinners are $35/person.*
Reserve your tickets for the show (online, in person or via phone) and then call the box office to make your dinner reservation. Be sure to arrive the restaurant at 6:00 PM for dinner. After you eat, come to Town for the show. Curtain is at 8:00 PM! We'll hold your tickets at the box office unless you ordered online. Dinner AND a show for $60 per person. All taxes and gratuity are included. Dinner date options are prior to any evening performance, providing space is available. 
*Non-members must also purchase their show ticket; all dinners include tax and gratuity.
YOUR SHOW TICKETS MUST BE FOR THE SAME DAY AS YOUR DINNER RESERVATION.