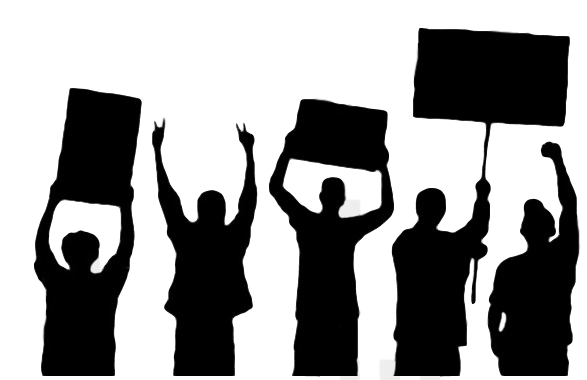 THE KITCHEN's ON STRIKE SATURDAY NIGHTS!
Saturdays, March 2 and 9
Throw in the towel on cooking and join us at Town for our next dessert adventure ~ The Kitchen's on Strike Saturday Nights! Get your tickets to the show on  Saturday, March 2 OR Saturday, March 9 and we'll add some EXTRA EXTRA with delicious desserts that even Pulitzer would publish!
Your job: go out to eat ~ at a restaurant of your choice ~ and then bring us the receipt. Our job: we'll provide the dessert. Choose between Santa Fe Surprise (chef's choice!), Crutchie's Apple Crumble and Times "Squares" (chocolate brownies with ice cream). Dessert will be served on the patio from 7:15 PM to 7:45 PM.
Receipts must be dated March 2 or 9 with a time stamp of 4 PM or later. Don't worry ~ if you run out of time to grab dinner, we'll still satisfy that sweet tooth. Your choice of one for $3 or two for $5. Water, soft drinks, beer and wine will also be available for purchase.
---
Other "Dinner and a Show" opportunities with Villa Tronco and The McCutchen House 
Purchase your show tickets (online, in person or via phone) and then call the box office to make your dinner reservation.
McCutchen House ~ THURSDAY, MARCH 7 ONLY
Start with an appetizer, House salad and soup de jour. For your entrée, choose between Kansas City strip or Flounder stuffed with lump crab. A glass of wine is included as well as a piece of McCutchen's signature chocolate walnut pie.
Villa Tronco ~ prior to any evening performance
Your choice of chicken, vegetable, seafood or pasta dish. Includes salad, homemade bread, dessert choice and a glass of Prosecco.
Purchase your tickets for the show and then call the box office to make your dinner reservation. Or, make your dinner reservation online, if you choose.
Arrive at 6:00 PM at Villa Tronco. For McCutchen, you'll
select a 5:45 PM or 6:00 PM seating. After you eat, come to
Town for the show. Curtain is at 8:00 PM.
For both venues: $35/person includes tip, taxes & gratuity; show tickets must be for the same day as dinner; space is limited and menus subject to change.