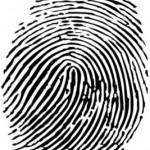 WHODUNIT? DESSERTS

Saturdays, March 3 and 10
It's no mystery that we love to host dessert nights at Town. Our next show gives us the perfect opportunity to get in on the GAME! Get your tickets to the show on Saturday, March 3 OR Saturday, March 10 and we'll add some mouth-watering munchies to this evening of mystery! Sounds dubious, doesn't it? Not at all! All you have to do is go out to eat ~ and then bring us the receipt. No deception here ~ your dinner receipt in exchange for dessert which will be provided on the patio before the show. Dessert will be served from 7:15 PM to 7:45 PM (and not a second before!).
So, on Saturday, March 3 and/or 10, go #DineAroundTown, bring us the bill and enjoy dessert on the patio! Receipts must be dated March 3 or 10 with a time stamp of 4 PM or later. Don't worry ~ if you run out of time to grab dinner, we'll still serve you dessert. Your choice of one for $3 Water, soft drinks, beer and wine will also be available for purchase. Homemade desserts selections may include death by chocolate, lethal lemon, coconut crime, coffin cookies and/or "I spy" pie. Come join us to see which desserts make the cut…
Dine Around Town
Purchase your tickets for the show (online, in person or via phone) and then call the box office to make your dinner reservation. Be sure to arrive at the restaurant at 6:00 PM for dinner. After you eat, come to Town for the show. Curtain is at 8:00 PM! We'll hold your tickets at the box office unless you ordered online. Dinner AND a show for $60 per person ~ what a deal! All taxes and gratuity are included.
All dinners are $35/person.*
Villa Tronco
Choice of: chicken, vegetable, seafood or pasta dish. Includes salad, homemade bread, dessert choice and a glass of Prosecco. Available prior to any evening show.
Nonnah's
Choice of: Sea Island Red Peas, fish de jour or Southern pork loin. Includes salad, coffee, tea or soda & a Nonnah's dessert! Available prior to any evening show.
McCutchen House
Choice of Filet Oscar, Rainbow Trout or Osso Buco. Includes appetizer, salad, choice, dessert choice and a glass of wine. THURSDAY, MARCH 8 ONLY.
For all venues:
~$35/person includes tip, taxes & gratuity.*
~Show tickets must be on the same day as your dinner reservation.
~Space is limited
*Non-members must also purchase their show ticket.
YOUR SHOW TICKETS MUST BE FOR THE SAME DAY AS YOUR DINNER RESERVATION.