Guest blog by Charlie Goodrich
In 2014, I had the pleasure of directing a concert presentation of Stephen Sondheim's Follies as a fundraiser for Town Theatre. It was an exhilarating, rewarding, creative and, above all else lucrative experience, that not only showcased over 30 of Columbia's most talented singers and dancers, but exposed audiences to a number of Sondheim's seldom heard (in Columbia) masterpieces.
In the Spring of 2016, I approached Town's Executive Director, Shannon Willis Scruggs, about another potential project for the Summer. I was itching to not only direct something again, but to also again reap the numerous benefits for both Town and the community that I had with Follies. I had a few specific musicals in mind, but Shannon suggested a more artistically stimulating idea: what if I found a common theme among several different musicals and crafted a story of my own, using the characters and motifs from these shows as a starting point. An idea dawned on me: show business! There are so many entertainment industry musicals with similar themes, characters and story lines. I had a plot constructed in my head in minutes. I would take the standard, often-used keynote of an older actress threatened by a younger one and place it in a context that would allow other performers to present entertaining and humorous anecdotes about life in the entertainment world.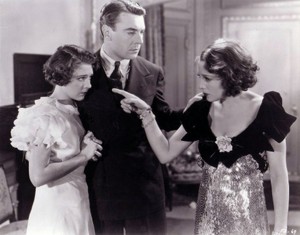 The aforementioned keynote plot had been utilized in any number of plays, musicals, screenplays, and stories. Early movie musical star, Bebe Daniels, at the tender age of 32, was the "older" actress made to feel insecure upon the arrival of the pert, younger Ruby Keeler in 42nd Street. Vocally untalented Jean Hagen was green with envy toward the lovely Debbie Reynolds in Singin' in the Rain. On a totally different level, the seasoned Susan Hayward fought tooth and nail against the rising star of Patty Duke in Valley of the Dolls. But perhaps the most famous story line that falls into this common motif can be found in both a motion picture and later a Broadway musical, both based on the same short story: "The Wisdom of Eve" by Mary Orr.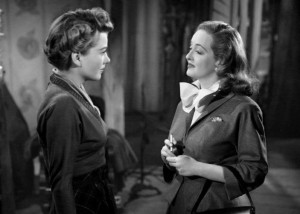 The movie is of course All About Eve and the musical is Applause. In both adaptations, the fabulous Margo Channing struggles to maintain her dignity, sanity and career when the young Eve Harrington infiltrates her world. The 1950 film deservedly won the Academy Award for Best Picture, and featured exquisite performances by Bette Davis as Margo and Anne Baxter as Eve. The 1970 musical won the Tony Award for Best Musical and allowed the usually dramatic actress, Lauren Bacall, a chance to sing, dance, and hold her own as a new Musical Star. Even more impressive, in my humble opinion, was the performance of the brilliant Penny Fuller, who seemed to take the character of Eve to a multitude of additional levels. When Bacall had decided her time with the successful musical had come to a close, she was replaced by none other than Anne Baxter, who was eager to portray Margo this time.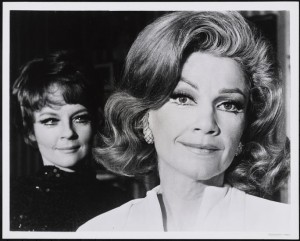 These musicals and films rank among my favorites, and for good reason: they each narrate a similar show business fable characterized by age, jealousy, revenge and envy. As a performer, how many times had I been an eyewitness to backstage drama. Obviously, such drama would be a cornerstone in the plot that I began to construct. But, there's more to show business than just drama: there's passion. Performers, as all artists do, create because they are driven by a force that they cannot control. Rue McClanahan described the call to act on stage or film "a religious experience." Rightly so, if you ask most artists, they'll usually explain that they put in the time, work and endurance simply because they must. Their lives aren't complete without fulfilling that urge to express themselves. As the original cast of A Chorus Line stated: "can't regret what I did for love."  It was then that the second part of my plot dawned on me: allow my characters the chance to share stories, experiences, anecdotes, and general feelings about their lives in "the biz."  More than just recollecting, I also wanted to give my characters an opportunity to have some fun: workshop ideas, sing songs that they've always dreamed of singing. Where else would be the perfect place for my characters to accomplish these tasks other than a bar? More specifically, a bar owned by, run by, and catered towards actors. A bar that was constructed on the stage of an abandoned theatre in Brooklyn. A bar with a simple name, like "Backstage."  And why not make the name of this bar the title of the show? Most of the action will occur there anyways, and doesn't that word bring to mind everything I am hoping to convey through my story? So there you have it: the show will be entitled Backstage: A New Musical Revue.
Get your tickets here… www.towntheatre.com!
Check back tomorrow for part 2 of Charlie's blog which discusses more of the song selection for his show!