ABOUT THE ARTIST ~ Rob Sprankle
Rob Sprankle is best known as Sarah's dad, Haley's dad, Jacob's dad, or Rachael's dad. The image presented represents the collaborative efforts of many family members and friends in Town's production of Gypsy. Haley played Dainty June. Rachael was a series of kids. Jacob crewed, and Rob played Herbie. After Herbie walked out on Rose in act II, Rob ran around to the light booth to take the photo, and made it back in time for curtain call. Some of Rob's other roles at Town include the King in The King and I, Caractacus Potts in Chitty Chitty Bang Bang, Luther Billis in South Pacific, Smudge in Plaid Tidings, Joe in Sugar, Scrooge in A Christmas Carol the Musical, Mike in White Christmas, on stage as ensemble, and backstage as flight crew in both Peter Pan and The Wizard of Oz.  Almost all of these included at least one family member, and many included all. Town Theatre offers more than just shows for the lovers of art. Town sets a lovely stage for beautiful memories.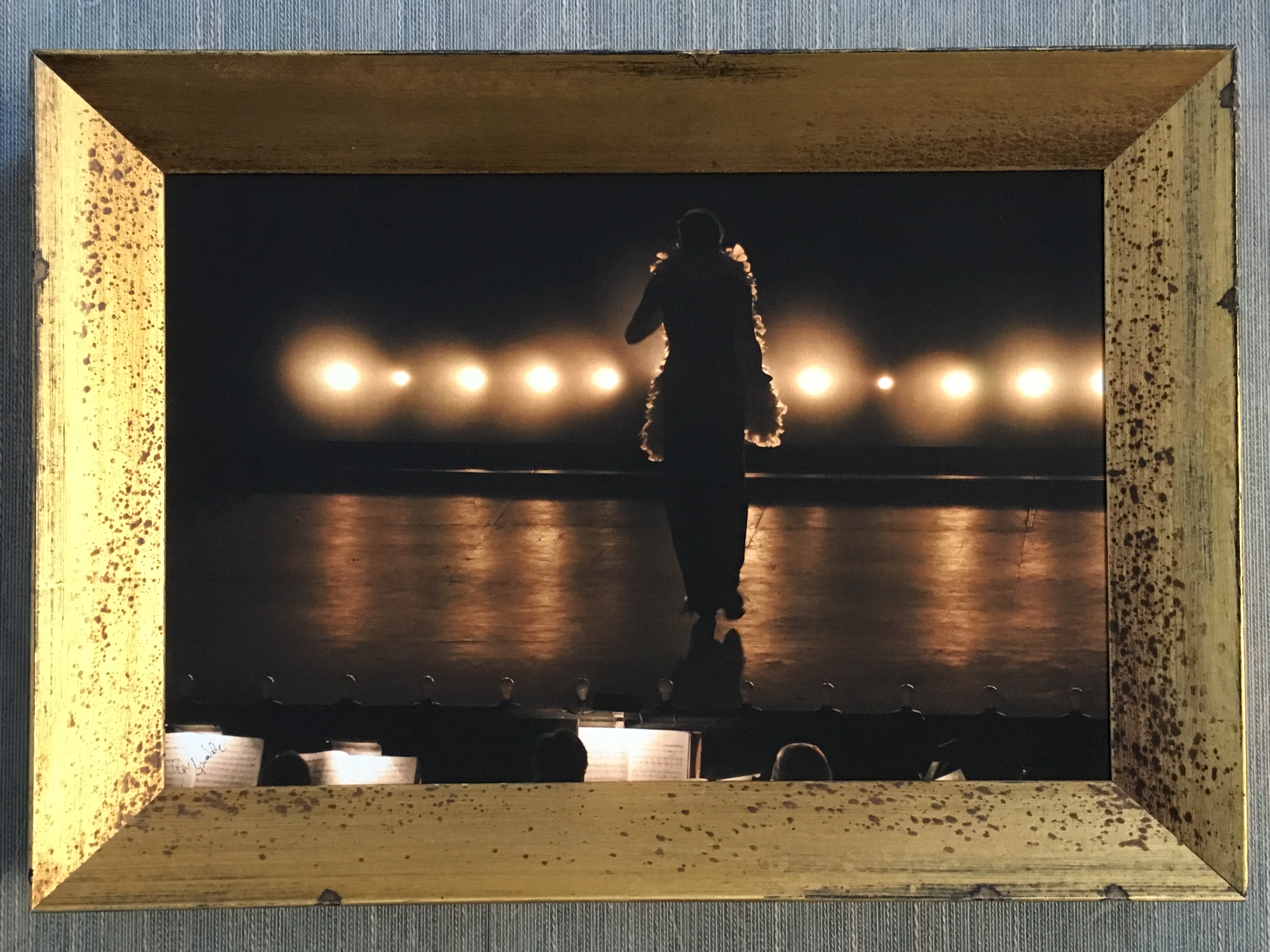 Title:   "Starlight"
Inspiration for the work:  Town's production of Gypsy
Medium:  Photography on canvas               Size 11" x 14"
Bid on Rob's piece here ~ or check out all of the beautiful art
pieces here!