ABOUT THE ARTIST ~ Kim Livoti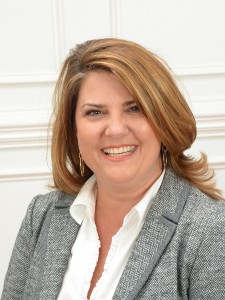 While not selling real estate, Kim enjoys painting mostly with oils and acrylics on canvas. She gets her inspiration from nature and her favorite scenes are of the South Carolina Low Country marsh and tidal creeks. Particularly in the fall and spring when the marsh colors are rich deep greens and golden, burnt orange hues with skies full of soft pinks, purples and blues.
Kim also paints pet portraits by commission only, and her first commissioned painting, a German Shorthaired Pointer, was printed on a private wine label called, Seda's Select, and made its debut at the SC Wildlife Expo along with the dog and the painting.
She paints as a hobby but has sold most of her works. You can visit her Facebook page, Kim Livoti Landscapes, for more information.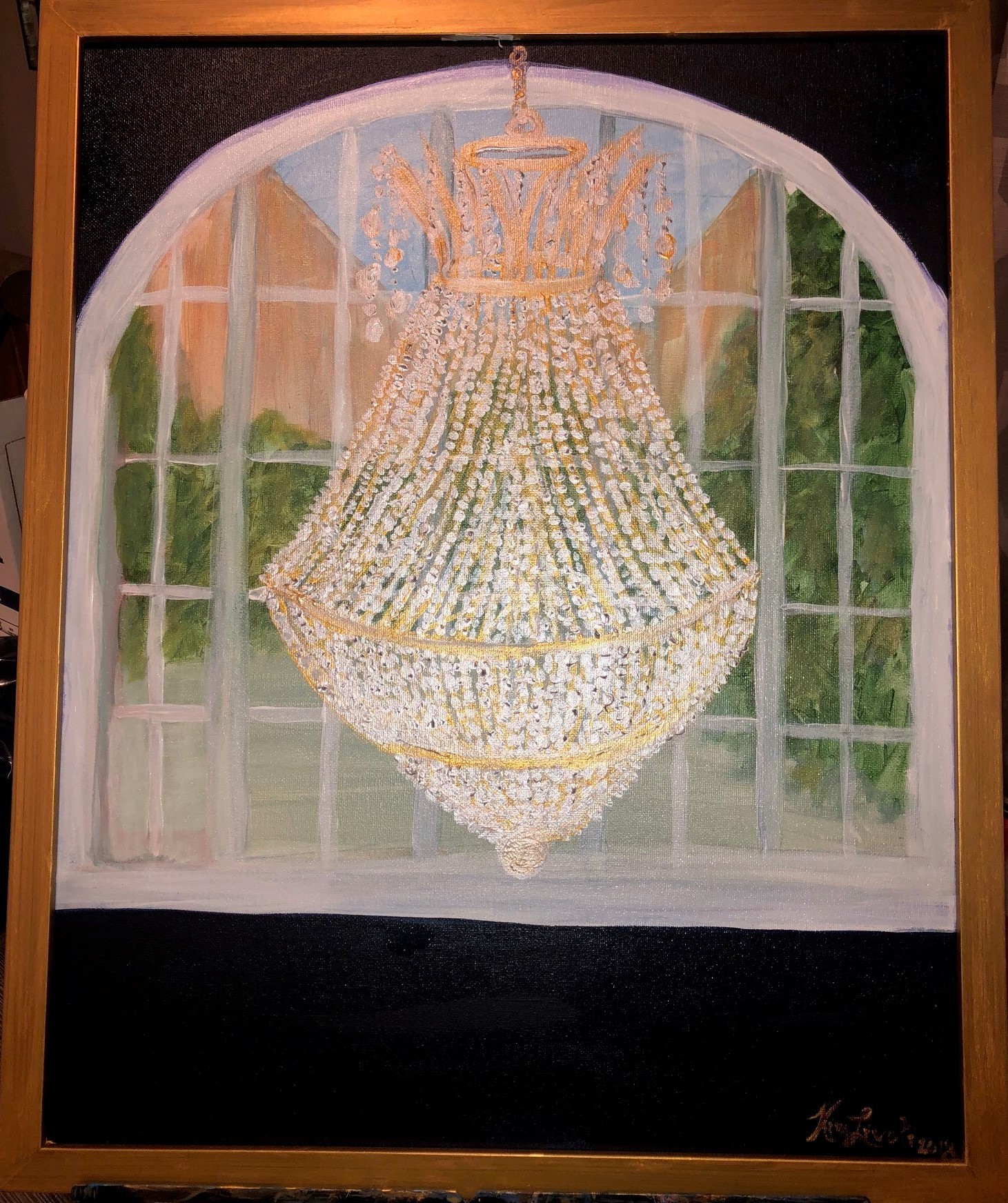 Title:   Town Twinkles
Inspiration for the work: Inspiration for the piece: The crystal chandelier in the foyer of Town Theatre ~ I love seeing how it twinkles in the twilight while at the theatre right before a show. The elegant ambiance is the beginning of what is yet to come.
Medium: 16×20 acrylic on canvas
Place your bid for Kim's work here and be sure to check out the rest of our art gallery pieces!