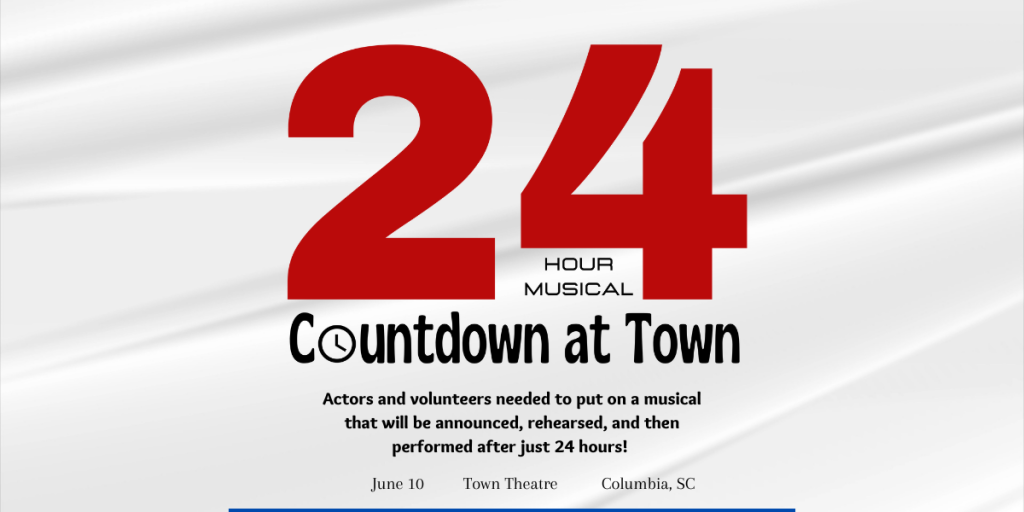 Come and be a part of Town Theatre's first
24-Hour Musical Countdown at Town!
What is a 24-Hour Musical?
It is a musical that will be announced, rehearsed and performed all in 24 hours! The show and actors' roles will be revealed at the beginning of the event.
We will start out with ten show possibilities and, each week leading up to the show, one show will be eliminated from the list until only two remain.
On June 9, we will announce the show and on June 10, the curtain goes up and the show will be performed in front of an audience!
How can I be a part?
This is the perfect performance opportunity for those who live outside of Columbia during the school year (hey — college students — we're looking at you!) or those who can only commit a short time frame to put together a show. We are limiting this opportunity to 9th grade and up. If students under the age of 18 are cast, we will ask parents to confirm participation.
Auditions will be open from February 1 through 11:59 PM EST on Sunday, March 5. To audition, complete the information below and upload a song with the specifications noted on this application. Cast members will need to be available from June 9 at 7:00 PM until the completion of the show on June 10.
Want to be a part of the show but not on stage? GREAT! We'll also need LOTS of volunteers. We will need plenty of people behind the scenes with set construction, costumes, props, backstage crew, etc. Please complete our volunteer sign-up sheet HERE.
If being on the stage or behind the scenes is not for you, we would love to have you in the audience! Ticket information will be available closer to the show. For updates, please follow our social media pages on Facebook and Instagram.
If you or a business would like to become a sponsor for our event, please contact shannon@towntheatre.com.
How does the 24-Hour Musical benefit the community?
All proceeds will be donated to a local charity that will be announced in advance of the show. Town Theatre strives to remain an active part of the community and to give back.
Putting a show together can be a very lengthy process. This event provides a unique opportunity for people in the community (both near and far) to come together to be challenged and create theatre in a non-traditional way. Rehearsals and performances for a typical show can often span many months, but this one will all take place overnight!
Our goal is to bring people together that may not have a chance to work together otherwise and to throw down the gauntlet for an amazing musical theatre challenge… all while benefitting our community in the process.
Questions? Please email towntheatresc@gmail.com.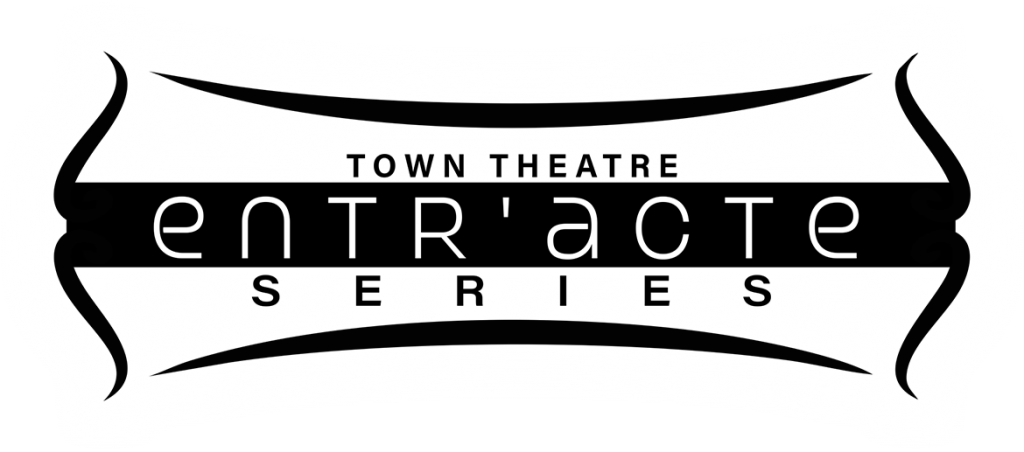 The 24-Hour Musical Countdown at Town is an offering through Town's Entr'Acte Series, established in 1997. The series was designed to produce stand-alone productions outside of the theatre season when the calendar permits. The 2023 Entr'Acte series is generously supported by Burr Forman.