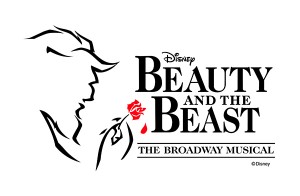 Calling all high-kicking knives, fa-la-la-la-la forks, serenading spoons and other talented kitchen accessories! Town Theatre is proud to invite you to "Be Our Guest" as we present the 'tale as old as time…,' the full-scale production of Disney's Beauty and the Beast is returning to Town's stage after almost a decade!
Save time in line. Download the Beauty audition form here.
Children and teens ages 6 to 14 will audition on Saturday, March 3 at 11:00 AM. Please note that there are limited roles for children 10 and under. Those at this audition will be taught a song and should dress comfortably for participation in drama/dance activities.
Adult and teen auditions will be held Sunday and Monday, March 4 and 5 beginning at 7:30 PM. Please be prepared to sing 16 bars from a song of your choice, not necessarily from the show. Please dress comfortably for movement. All readings for adult roles will be held during callbacks, unless time permits reading on these nights.
All roles are available. Below are descriptions with vocal ranges as indicated in the script.
Belle: a vibrant, intelligent young beauty who wants more out of the life than an ordinary existence. Mezzo-Soprano: Low A – High F
Beast: a Prince transformed into a hot tempered beast for his lack of compassion. Vocal range A2 – F4.
Gaston: the vain, egotistical, ultra-masculine villain determined to marry Belle. Baritone: A – High F
Maurice: Belle's loving, eccentric inventor father. Baritone: B flat – High D flat
Cogsworth: a tightly-wound, enchanted mantle clock and the head of the Beast's household. Baritone: A – High E
Mrs. Potts: a warm-hearted, maternal enchanted teapot. Mezzo-Soprano: Low F sharp – High G
Lumiere: a suave, debonair enchanted candelabra. Baritone: A – High F sharp
Chip: an enchanted teacup, and Mrs. Potts' darling little boy. Tenor: D – B
Babette: a saucy, enchanted feather-duster, and the object of Lumiere's affections. Soprano: C – High C
Madame de la Grand Bouche: a former opera diva turned enchanted wardrobe.
Mezzo-Soprano: C sharp – D
Lefou: Gaston's bumbling, toady sidekick. Baritone: B – High F sharp
Monsieur D'Arque: the creepy, scheming proprietor of the local insane asylum, "The Maison De Lune." Tenor: D – High A
Silly Girls: three pretty young maids who swoon over Gaston. Mezzo-Sopranos singing between the E above middle C and the second F above middle C.
Additional singing and dancing townspeople will also serve as enchanted objects including an Enchantress, the Young Prince, the Bookseller, a Cheesegrater, a Doormat, several wolves, the salt and pepper shakers, sugar cubes, plates, knives, forks, etc. These ensemble roles provide an abundance of vocal solo opportunities, speaking roles and features for dancers.
Shannon Willis Scruggs will direct with Jeremy Hansard serving as Musical Director. Scott Vaughan and Agnes Babb will assist. Auditions are being held early for costuming purposes. Rehearsals will begin late April and pick up in June. Show dates are July 19-29 with 7:30 PM shows on Thursdays through Saturdays; 2:30 PM shows on Saturdays and 3:00 PM shows on Sundays.