Auditions ~ Auditions ~ Auditions!
Ken Ludwig's Baskerville: A Sherlock Holmes Mystery
From the award-winning mastermind of mayhem (Lend Me a Tenor, Moon Over Buffalo, The Game's Afoot), Ken Ludwig transforms Arthur Conan Doyle's classic The Hound of the Baskervilles into a murderously funny adventure. The male heirs of the Baskerville line are being dispatched one by one. Sherlock Holmes and Doctor Watson are on the case. To find the ingenious killer, Holmes and Watson must brave the desolate moors before a family curse dooms the Baskerville's newest heir. The intrepid investigators try to escape a dizzying web of clues to solve the mystery. With silly accents, disguises, and deceit, five actors deftly portray more than forty characters.
Town's production will be directed by Marybeth Berry. Performances are January 17 – February 2, 2020. Auditions will be held at Town Theatre at 7:30 PM on Sunday, September 29 and Monday, September 30.
For the auditions, please come prepared to have fun! You may be asked to whistle a tune or dance a jig or use a crazy accent. All at once! Baskerville requires all the actors to be wildly inventive and highly disciplined. Please prepare a comedic monologue of one minute or less that best demonstrates the ability to embrace slapstick and/or cleverness in your craft. You may be asked to read from the script.
Please download and complete the Baskerville audition form and bring with you to your audition. 
A perusal script may be checked out from the theatre for a $10 refundable deposit. Visit Town Theatre between 12 noon to 5 PM weekdays or call 803-799-2510 to make an appointment.  
All roles are available including:
Sherlock Holmes: Highly intelligent, confident, charismatic, quick-witted, obsessive. Thinks very highly of his close friend Watson. A sophisticated mind who savors adventure and an intriguing mystery, and has a manic gleam of mischief in his eyes. A mind that works overtime. Age 35-55
Doctor Watson: Smart, grounded, full of heart and wonder, lives to have adventures and assist his close friend Holmes. We see the play through his eyes. He is the heart and soul of the play. Age 35-55.
Actor One: Must have great versatility and nimbleness physically and vocally (including multiple dialects). Plays many roles (15!), including Stapleton (seemingly geeky butterfly lover who conceals a psychopath within), Barrymore (mournful caretaker of Baskerville Hall), Milker (scrappy Dickensian urchin boy), Lucy (loving wife of Wilson), and Dr. Mortimer (elegant, friendly, passionate). Age 25-45.
Actor Two: Same as Actor One – must have great versatility and nimbleness physically and vocally (including multiple dialects). Plays 11 characters, including Sir Hugo Baskerville (a brutal, cruel Cavalier), Wilson (exuberant, hearty head of messenger office), Sir Henry Baskerville (young Texan relation to Baskervilles, open-hearted, earnest, ready for adventure and to fall in love), and Inspector Lestrade (cocky police inspector). Age 25-45.
Actress One: Must have great flexibility physically and vocally (including multiple dialects). Plays 14 characters, including Miss Stapleton (Stapleton's initially secretive, scared "sister" who passionately falls in love with Sir Henry), Cartwright (scrappy Dickensian urchin boy), Mrs. Barrymore (severe, humorless Swedish caretaker of Baskerville Hall), Mrs. Hudson (older, maternal housekeeper for Holmes). Age 25-45.
About the Director:

Marybeth Berry is an Associate Professor of Theatre and Speech at University of South Carolina Lancaster. She minored in theatre at Longwood College, pursued her graduate degree at Actors Studio in New York City and completed her MFA in Theatre at Rhode Island College under the prestigious Macedonian director, Naum Panovski. She has worked as an assistant director Off-Broadway on one of Sam Shepard's last plays, God of Hell and Off-off Broadway on Stuart Vaughan's As You Like It.
Marybeth has numerous theatre, film and TV credits. In 2009, she was nominated for Outstanding Direction for the Metrolina Theatre Association and recognized for Excellence in Directing by the Kennedy Center American College Theatre Festival. She has presented regularly at SETC and was a board member for the South Carolina Theatre Association and South Carolina Speech and Theatre Association. She is currently certified as one of only a few teachers in the expressive actor method (www.expressiveactor.org). Most recently, she was honored to play the role of Donna in Town Theatre's Mamma Mia last May.
---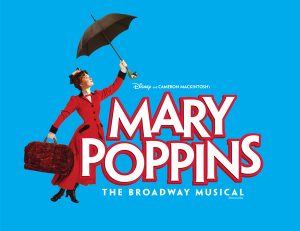 March 13 – 29, 2020
Shannon Scruggs, Director/Choreographer
Lou Boeschen, Musical Director
AUDITIONS OCTOBER 27 & 28
---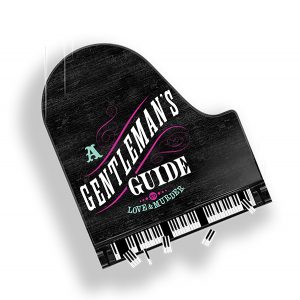 May 1 – 17, 2020
Jeffery Schwalk, Director
Amanda Hines, Musical Director
Tracy Steele, Choreographer
Kristy O'Keefe, Assistant Choreographer
AUDITIONS JANUARY 19 & 20
Questions? Please email Shannon Scruggs.