Auditions Auditions Auditions!
Newsies Auditions ~ Nov. 4 & 5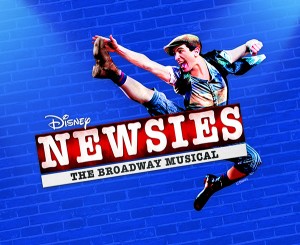 Extra, extra, read all about it! Newsies auditions are coming up!
Seize the day on Sunday, Nov. 4 OR Monday, Nov. 5 at 7:30 PM at Town Theatre. Females (13 and above) and males (10 and up) should prepare 16 measures (or approximately one minute) of music in the style of Newsies. An accompanist will be provided, no a capella auditions will be allowed. Please wear appropriate attire for a dance audition. Bring tap shoes, if you own them. Dancers with advanced skills in tumbling, acrobatics, jumps and leaps will be invited to present those skills.
The age ranges noted above are firm.
Set in turn-of-the-century New York City, Newsies is the rousing tale of Jack Kelly, a charismatic newsboy, and leader of a band of teenaged "newsies." When titans of publishing raise distribution prices at the newsboys' expense, Jack rallies newsies from across the city to strike against the unfair conditions and fight for what's right.
The show runs March 1-17 and is under the direction of Jamie Harrington, with music direction by Augie Gil and choreography by Katie Hilliger.
All roles are available, and performers may be asked to perform multiple roles. Download your audition form here!
Jack Kelly: The charismatic leader of the Manhattan newsies, Jack is an orphaned dreamer and artist who yearns to get out of New York and make a better life for himself. Fiercely protective and strongly loyal, Jack isn't afraid to use his voice on behalf of the working kids of New York City. Jack has a big heart and can demonstrate a sweet vulnerability – especially when it comes to bantering with a certain reporter. Must have a great pop tenor voice and sense of physicality. Vocal range Bb2 to A4.
Crutchie: A dedicated newsie with a bum leg who doesn't let that define him. A goofy-sweet sense of humor and optimistic resilience, Crutchie is the heart of the resistance. Vocal range C3 to A4.
Davey: Older brother to Les, Davey sells newspapers to help his family earn a living but becomes swept up in the fervor of the strike. The brains of the resistance. Vocal range D3 to A4.
Les: Davey's cheeky younger brother is a precocious and natural newsie. He is an intuitive pint-sized charmer. Vocal range Db3 to Bb3.
Newsies: Albert, Buttons, Elmer, Finch, Henry, Ike, Jo Jo, Mike, Mush, Race, Romeo, Specs, Splasher and Tommy Boy, are some of the hard-working kids of New York City that go on strike for a livable wage.
Katherine Plumber: An ambitious young reporter who seeks to be a legitimate journalist. Quick, funny, and resourceful, she boldly captures the voice of a new generation rising in her coverage of the newsies' strike. While she generally has no time for streetwise young men, she makes an exception for Jack Kelly. Katherine should have a great contemporary pop voice with a high belt. Vocal range A3 to F5.
Oscar and Morris Delancey: Tough brothers who work at the distribution window for the World. They take the side of the publishers in the strike and are known to use their fists to make a point.
Wiesel: Runs the distribution window for the World. Assisted by the intimidating Delancey brothers, Wiesel is Pulitzer's disgruntled paper-pusher.
Joseph Pulitzer: A pompous businessman who owns the World and is concerned solely with the bottom line. Katherine's no-nonsense father, Pulitzer doesn't sympathize with the strikers, but he does eventually respect Jack. Vocal range C3 to F4.
Medda Larkin: Inspired by vaudeville performer Aida Overton Walker, this big-voiced saloon singer and star of the Bowery offers her theater as a haven for the newsies. An astute entertainer with great comic delivery, she's a good friend to Jack and stands behind the newsies. Vocal range top F3 to E5.
Ensemble: Many versatile parts including Newsies, Scabs, Pulitzer's Associates, Bowery Beauties, Nuns, Policeman and other feature roles.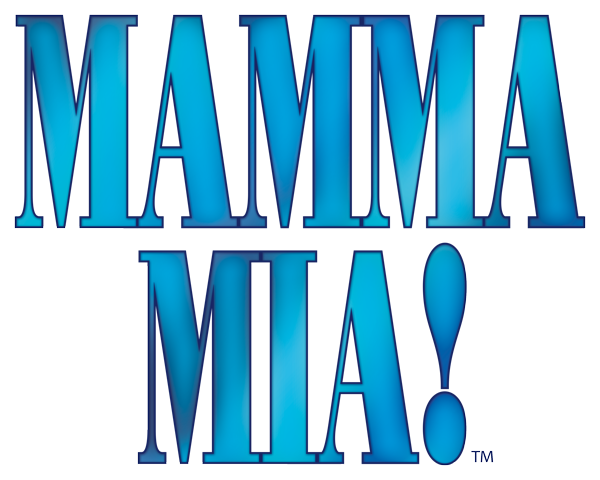 Mamma Mia Auditions ~ Jan. 6 & 7
"You can dance, you can jive having the time of your life" as Town Theatre holds auditions for the famous musical Mamma Mia, set to the music of ABBA on Sunday, January 6, 2019 at 7:30 PM and Monday, January 7, 2019 at 7:30 PM. This production will run from May 3 through May 19, 2019.
This production is only open to performers ages 17 and up.
The production will be directed by Charlie Goodrich with Sharon Altman as Musical Director and Christy Shealy Mills as Choreographer. More details will be posted as we near the audition dates.