Auditions ~ Auditions ~ Auditions!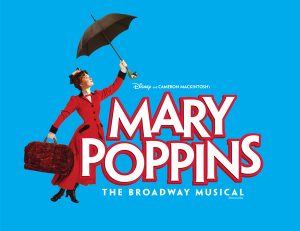 Back by popular demand ~ don't miss out on our "Practically Perfect" production of Disney and Cameron Mackintosh's Mary Poppins.
Children ages 6 to 13 will audition on Saturday, October 26 at 10:00 AM and will be taught a song selection. Dress comfortably for movement. Tappers, please bring your shoes.
Adult and teen auditions will be held Sunday and Monday, October 27 and 28 beginning at 7:30 PM. Please prepare 16-20 measures of a song that showcases your voice. An accompanist will be provided. Dress comfortably for movement. Tappers, please bring your shoes.
The show has many solo and speaking opportunities. Dancers are strongly encouraged to audition.
Download your Mary Poppins audition form here. Please also bring a recent photo of yourself. This does not have to be a professional headshot. It will not likely be returned.
Rehearsals will begin in late December/early January 2020 and the show runs March 13 to 29. Shannon Willis Scruggs will direct with Lou Boeschen as musical director.
All roles are available except for the roles Mary Poppins and Bert which have already been cast. They include:
Mr. George Banks: A bank manager. Father to Jane and Michael. He tries to be a good provider, but often forgets how to be a good father. A stern and bold man whose heart is softened. Baritone.
Winifred Banks: A former actress, Mrs. Banks is very busy trying to live up to her husband's expectations. She is a loving, but distracted mother to Jane and Michael. Mezzo Soprano.
Michael and Jane Banks: The Banks children whose misbehaving actions are designed to get attention from their parents. 8-13 years old.
Admiral Boom: The Banks' friendly neighbor.
Bank Chairman: Character actor with comedic versatility.  50s, Baritone.
Miss Lark: Another neighbor of the Banks. A bit snobby. Treats her dog as her child.
Mrs. Brill: The Banks' cook who rules the kitchen. Mid 50s, Alto.
Robertson Ay: Clumsy but good-hearted footman. Has trouble following instructions. Tenor.
Miss Andrew: George Banks' old nanny. Cruel and demanding. Soprano with Alto Belt.
The Bird Woman: Sits in front of St. Paul's Cathedral every day, selling bags of crumbs for the pigeons. Alto
Neleus: A park statue; son of Poseidon. Strong dancer needed for this role.
Mrs. Corry: The mysterious owner of the "Talking Shop."
Ensemble: the ensemble (comprised of children, teens and adults) will serve as park statues and strollers, customers of "The Talking Shop," chimney sweeps, kite flyers, larger than life talking toys of the Banks' children and more!
If you have questions, please email shannon@towntheatre.com.
---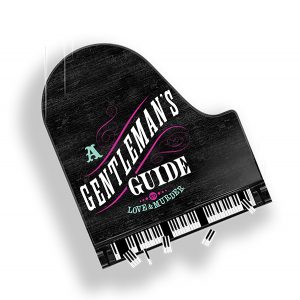 May 1 – 17, 2020
Jeffery Schwalk, Director
Amanda Hines, Musical Director
Tracy Steele, Choreographer
Kristy O'Keefe, Assistant Choreographer
AUDITIONS JANUARY 19 & 20
Questions? Please email Shannon Scruggs.