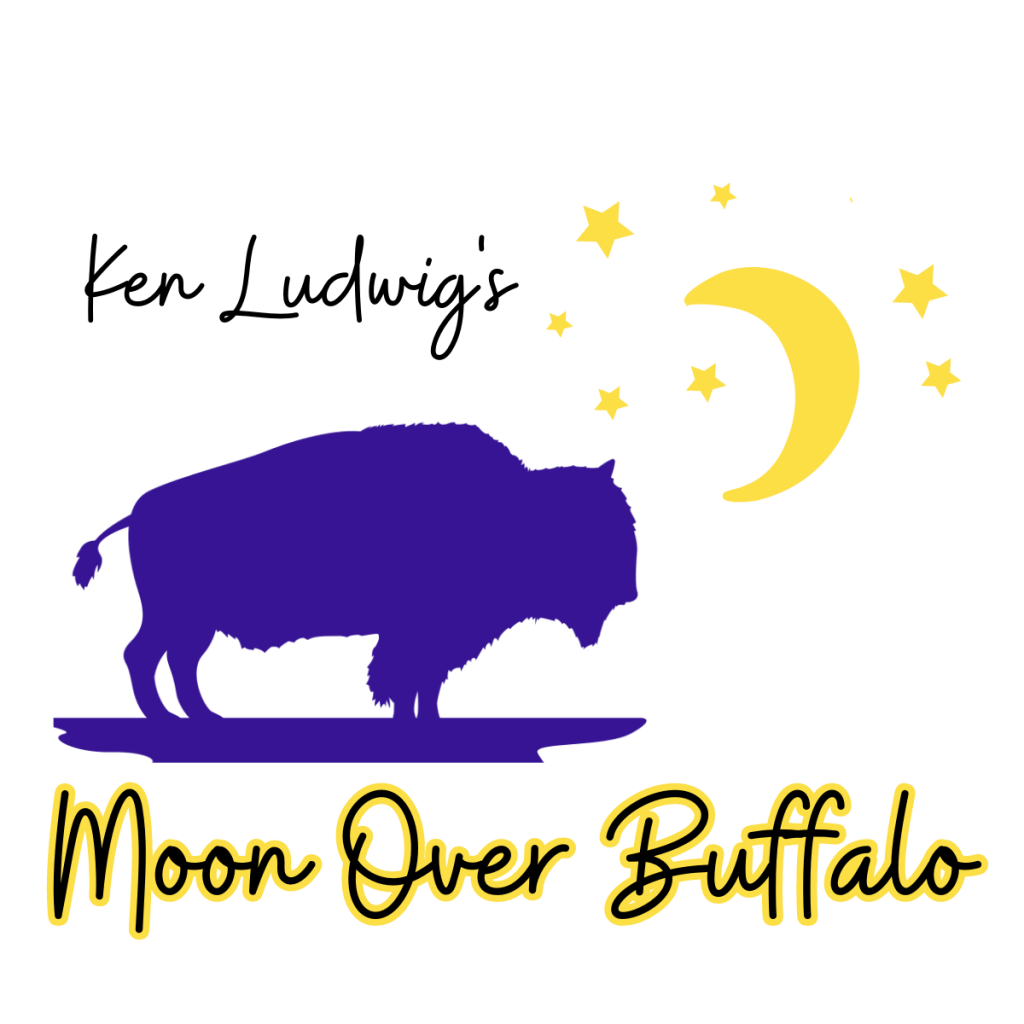 Come out to audition for Ken Ludwig's Broadway hit, Moon Over Buffalo on Sunday, Sept. 10 and Monday, Sept. 11 at 7:30 PM. This madcap farce features George and Charlotte Hay, aging actors who are performing Cyrano De Bergerac and Private Lives in a small theatre in Buffalo, NY. Charlotte has had enough of George's many infidelities and is threatening to leave him. Suddenly, they get word that famous movie producer, Frank Capra is coming to see them perform. Delight is quickly replaced with confusion, misunderstandings and much door slamming!
Moon Over Buffalo calls for four men and four women ranging in their 20s to 70's. Those auditioning will receive scenes from the play to present as cold readings. You only need to attend ONE night of auditions. Callbacks will be scheduled soon after auditions and rehearsals will begin in early October.
Moon Over Buffalo will be presented Jan. 19-28 and will be directed by Allison McNeely.
Please complete this audition form and bring it with you to auditions. Please be sure to note your conflicts for scheduling purposes.
Perusal scripts are available with a $10 deposit and need to be returned within two business days. Please direct any questions to Town's Executive Director, shannon@towntheatre.com.
CHARACTER DESCRIPTIONS:
George Hay (50s-60) is a very dramatic, slapstick type, over-the-top actor.
Charlotte Hay ( 50s-60s) helps to run the acting troupe and dramatically plays all the leads even those for which she is a bit too old.
Ethel (70s) is Charlotte's mother; a grumpy, troublemaker who is hard of hearing which leads to comic misunderstandings.
Rosalind "Roz" Hay (Female, 20s-30s ) is George and Charlotte's daughter. She used to be an actress and a member of their acting troupe, but she decided that she wanted a real career, so she left – determined never to act again – or be like her parents. 
Eileen (early 20s) is an aspiring actress, eager to please. She has a crush on George and has been having a fling with him.
Howard (20s- 30s) is a weatherman and Rosalind's fiancé. He comes across as a wimp, a little annoying, nervous, and very excitable. 
Paul – (20s-late 30s) is a member of the acting troupe, who used to be with Rosalind and still loves her and wants her back; but he is an actor first and foremost, so he wouldn't leave the troupe to be with her.
Richard (50s) is George and Charlotte's attorney, but he is in love with Charlotte – always trying to get her to leave George. He is wealthy and used to getting what he wants, and he is both amused and perplexed by the Hay family.
---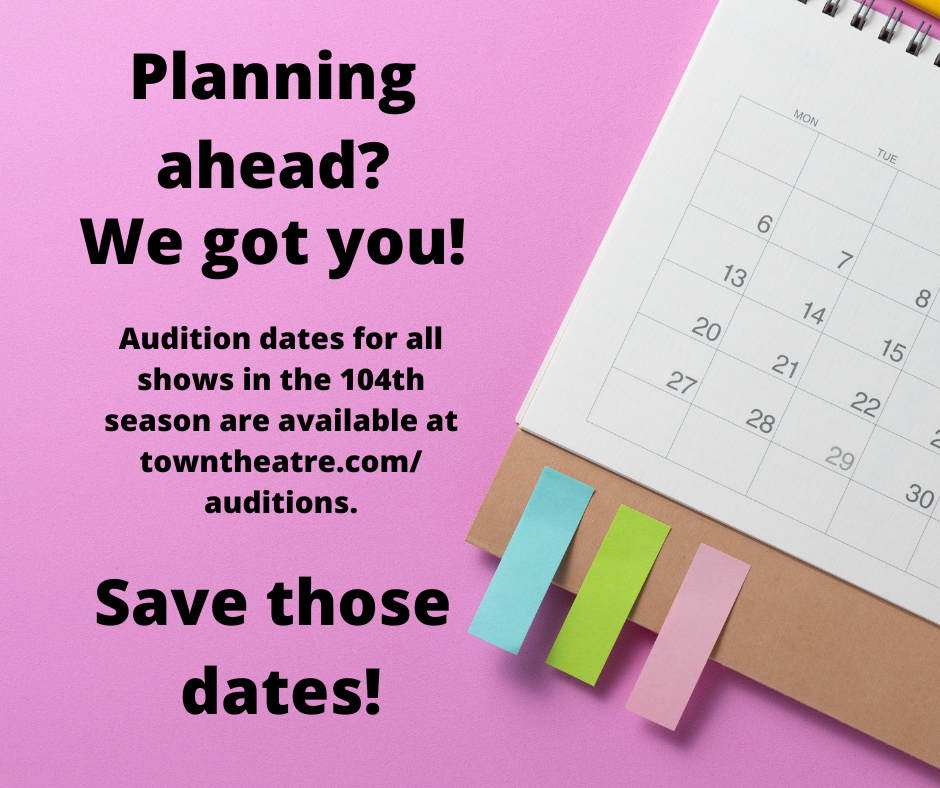 Moon Over Buffalo auditions:
Sunday, Sept. 10 and Monday, Sept. 11 at 7:30 PM
Beautiful auditions:
Sunday, Dec. 3 and Monday, Dec. 4 at 7:30 PM
Something Rotten auditions:
Sunday, Jan. 21 and Monday, Jan. 22 at 7:30 PM
Dates are subject to change. Full notices will be available no less than three weeks prior to the audition dates. Check back here for more details as they become available.
If you have other questions, please e-mail Shannon Scruggs at shannon@towntheatre.com.
---