AUDITIONS!
The All Night Strut ~ Dec. 12-13
Directed by David Swicegood
Grease ~ Jan. 29-30
Directed by Jerry Crouch
Full notices will be posted below in advance of the audition.
---
AUDITION for The All Night Strut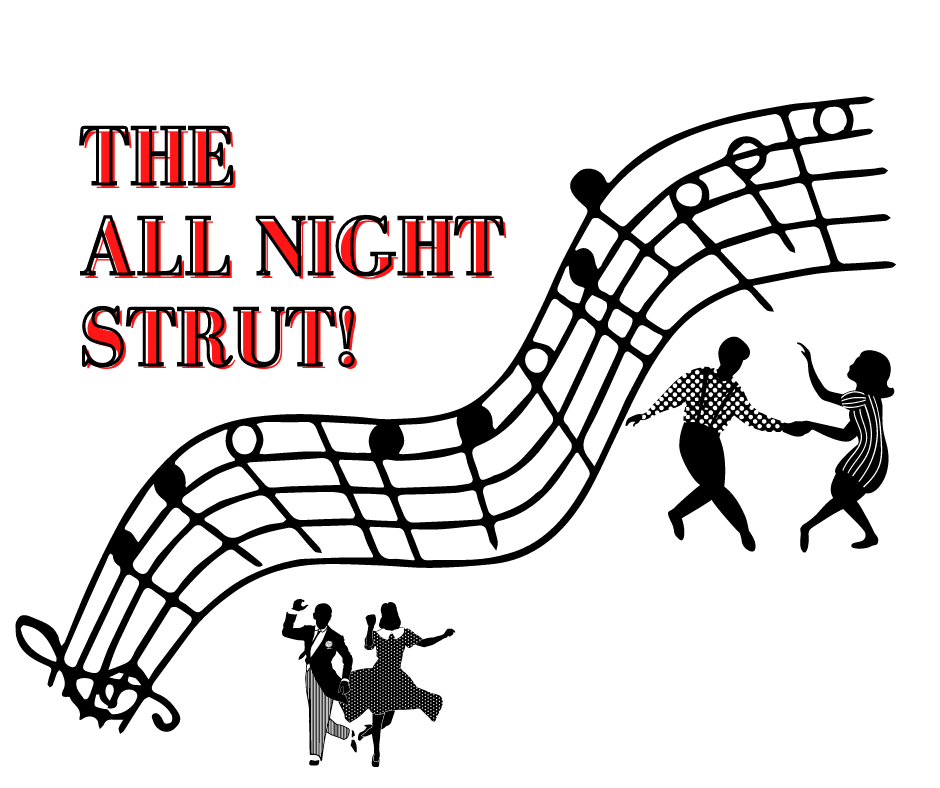 Here's your chance to "jump, jive and wail" with The All Night Strut – a delightful trip through the music of the 1930s and '40s with hits such as "Java Jive," "Ain't Misbehavin'" and "A Fine Romance." The show is a melting pot of memorable tunes from iconic artists such as Duke Ellington, Frank Loesser and The Gershwins. A celebration of some of the best music of yesteryear and a perfect blend of high-energy entertainment for all ages. Audiences will be left with a skip in their step and a song (or two) in their heart. 
Auditions will be as follows:
*Monday, December 12 – 7:30 PM
*Tuesday, December 13 – 7:30 PM
Auditionees only need to attend ONE night of auditions.
This is the perfect show for vocal and dance enthusiasts. The show requires three male singers (tenor, baritone and bass) and three female singers (soprano, mezzo and alto). Singers should look 20 years of age or more. Please prepare a vocal selection that best demonstrates your style and range. An accompanist will be provided. The ability to read music is not obligatory, but a plus. Singers will also have a movement audition so please dress appropriately.
The show also needs four dancers – two male and two female – who look at least 18 years of age. The dance styles of the show include tap, jazz, ballet (not pointe) and swing. Dancers should be prepared to move in a few styles of dance at the audition. Please bring character heels/ jazz shoes and tap shoes. Dancers do NOT have to sing at the audition.
You may audition as both a dancer and a singer, but these roles will be separated in the show so someone likely would not be cast as both.
Please check back soon for an audition form.
The All Night Strut runs March 10-26, 2023 with David Swicegood as Director; Lou Boeschen as Vocal Coach and Joy Alexander as Choreographer. Accompanist Tom Beard will play the show and lead the musicians' combo.
If you have questions, please e-mail Shannon Scruggs at shannon@towntheatre.com.