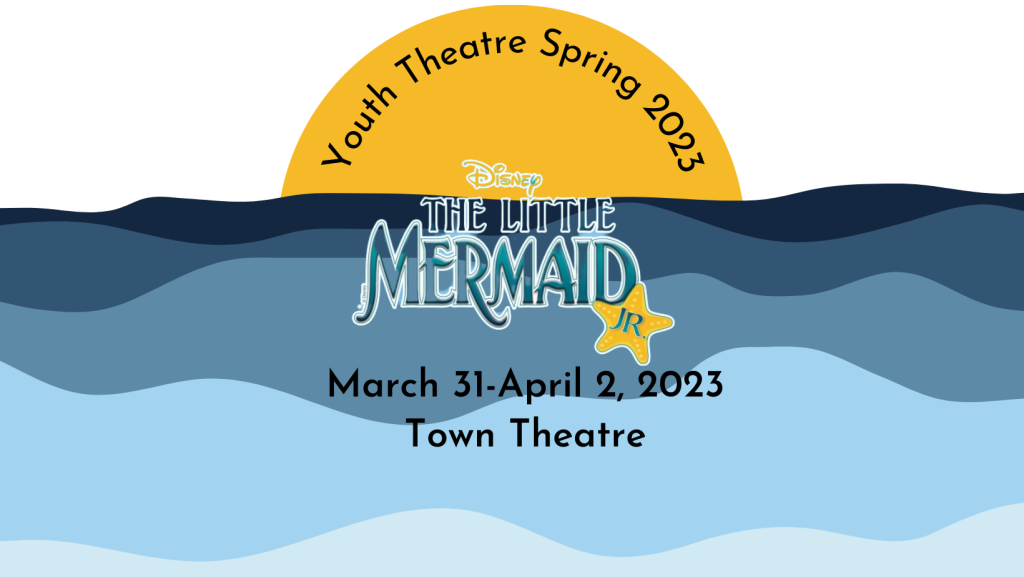 Don't be a "Poor Unfortunate Soul" ~ get your tickets to see our youth theatre production of The Little Mermaid Jr. Come with us "Under the Sea" to meet Ariel and her aquatic friends who give us an enchanting look at the sacrifices made for love and acceptance.
The show is a product of Town's unique traditional theatre program where students meet with their class once per week for 10 weeks. After that period, they come together with another class to form a cast. Together they rehearse to add in the technical elements including lights, costumes and sets.
Our Monday/Tuesday students will perform Friday, March 31 at 7 PM and Saturday, April 1 at 3 PM.
Our Wednesday/Thursday students will perform Saturday, April 1 at 7 PM and Sunday, April 2 at 3 PM.
Tickets are available Friday, March 17 at 12 noon. Get yours HERE!
The Little Mermaid Jr. is under the direction of our faculty. David LaTorre is Town's Youth Theatre Director; Megan Douthitt, assistant; Katie Gatch and Jane Cato, music directors; and Ashley Epperson and Kendall Scruggs, choreographers. Billy Bishop serves as costumer with set and lighting by Corey Langley.