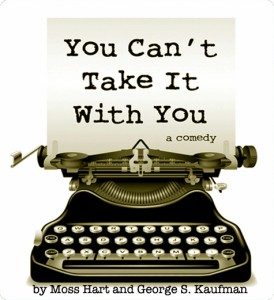 Director: Milena Herring
ABOUT THE SHOW:

Welcome to the Vanderhof's home wherein lives a slightly batty New York City family. Grandpa lives for sheer joy rather than for achievement, ambition or financial gain. Daughter Penny labors without distinction as a would-be playwright of melodramas while her husband, Paul, spends his days making fireworks in the cellar. Penny and Paul's children are also in the nest — a ballerina in her own mind, Essie, and Alice, the "normal" one. When Alice becomes engaged to the boss' son at the Wall Street firm where she works, a predictable clash ensues when he brings his uptight parents over to meet the prospective in-laws… one evening BEFORE they are supposed to arrive!
Last seen at Town in 1947, we're glad the Vanderhof family is back!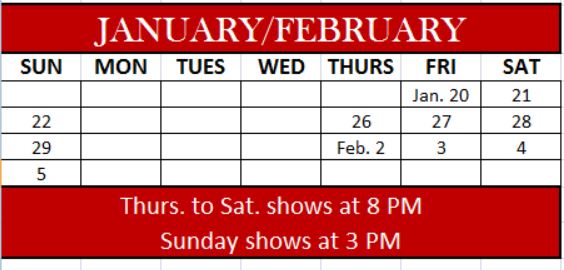 This show generously sponsored by:
Megan Moore Memories caught up with David Reed and Becky Hunter this week before a rehearsal. Hear what they have to say. We agree, it's gonna be a great night!