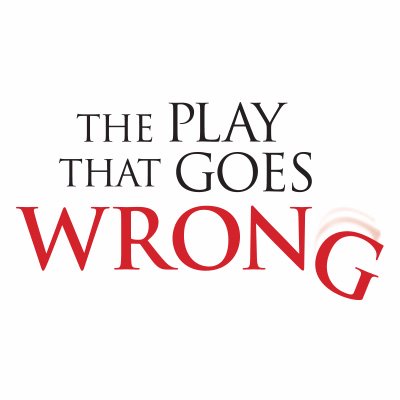 Don't miss the comedy hit – The Play That Goes Wrong. This play-within-a-play is often called a "hilarious hybrid of Monty Python and Sherlock Holmes." Allow us to set the stage…
It's opening night of The Murder at Haversham Manor, a production of the Cornley Drama Society. Things are not going according to plan. With a corpse who can't play dead, an unconscious leading lady and accident-prone actors who fall over everything (including their lines), the show is quickly moving from bad to disastrous.
"Breaking legs" in our production is an array of Town veterans and newcomers. Chip Collins (Million Dollar Quartet, 42nd Street) plays the head of the drama society but also stars in the play-within-a-play which he directed. Overachiever. Castmates include Michael Seezen (Willy Wonka, Elf: The Musical) as a bumbling butler, Bill Bentley (The Music Man, Jekyll & Hyde) playing the loyal, old school chum, and Von Huber (in his Town debut) taking on a duo of supporting roles. The play's leading lady is taken by Katie Mixon (also making her first appearance at Town). And what's a show without a technical team? David Fichter (in his inaugural Town appearance) serves as the light and sound operator, Zanna Mills (Bright Star, Big Fish) is the company stage manager with Leah Tudor (The Red Velvet Cake War, Joseph…) Corey Langley (Matilda, Baskerville), Adiah Anderson (The Addams Family: School Edition) and Katelyn Oliver (in her first Town appearance) as the show's run crew. And then there's the dead body aptly portrayed (or perhaps not) by Nathan Dawson (Baskerville, Bright Star).
Murphy's law is in full effect with this show. If it can go wrong, it will go wrong. But, in the end, this chaotic mess is sure to leave the audience in stitches.
The Play That Goes Wrong is directed by Jamie Harrington. Jillian Bigony serves as costumer, with scenic and lighting design by Corey Langley and stage management from Chelsey Art. The show is sponsored by South State Bank and Total Comfort Solutions.