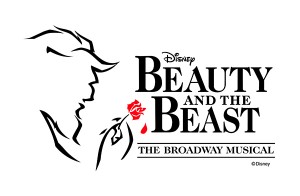 Once upon a Town…there was an enchanted castle filled with dancing spoons, a talking teapot and a troubled Beast. Along came a beauty named Belle who desired more than an ordinary existence. How Belle handles the advances of the pompous Gaston, learns to love the castle's enchanted objects and, unbeknownst to her, works to tame the Beast, is a heartwarming tale wrapped in melodious tunes and unbelievable spectacle.
After an almost ten-year absence, Town brings this "tale as old as time" back to its stage. The role of Belle is shared by Emily Moore (Big Fish) and Courtney Reasoner (The Little Mermaid). Her beauty (both in and out) catches the eye of the Beast, portrayed by Josh Finch (Big Fish) and Jeremy Reasoner (The Hunchback of Notre Dame). Appearing as the arrogant Gaston is Adam Bigony (The Hunchback of Notre Dame) with Tyler Broughton, making his Town debut, as Gaston's trusty sidekick, Lefou. Charles Krawczyk, also making his first appearance at Town, embodies Belle's lovable father, Maurice. Audiences will meet Mrs. Potts, played by Dell Goodrich (Stand by Your Man: The Tammy Wynette Story), and son, Chip, alternated by youth theatre students Kyran Burkett and Zachary Hammond. Jacob Calder (Big Fish) illuminates the stage as Lumiere and creates mayhem with Corey Langley (You Can't Take It With You) in the role of Cogsworth, the tightly-wound enchanted mantle clock. The cast of more than 50 is complete with high-kicking napkins, serenading spoons and even a cheese or two!
The show runs July 19-29 with 7:30 PM curtains on Thursdays, Fridays and Saturdays; a 2:30 PM curtain on Saturdays and a 3:00 PM curtain on Sundays. The show is directed and choreographed by Shannon Scruggs, with music direction by Jeremy Hansard and assistance by Agnes Babb and Scott Vaughan. Costumes will be done by Jillian Carey with technical design by Danny Harrington.
Tickets are $25 for adults, $20 for seniors 65+/active duty military/ full-time college and $15 for youth 17 and under. Group rates for 20 or more. Tickets go on sale July 2. 
So, "be our guest" as we bring the Beast back to Town!