Cait is an abstract painter who lives and works in Columbia. She graduated with a bachelor's degree in Art from the University of South Carolina in 2014. Both her southern heritage as well as her Asian Indian heritage are heavy influences on her works of art. Her paintings reflect elements from nature and emotional states through her use of bold colors, patterns and line. Her work is very expressive and seeks to give the viewer pause to explore what meaning may be held in each one and allow every person the opportunity to see something different.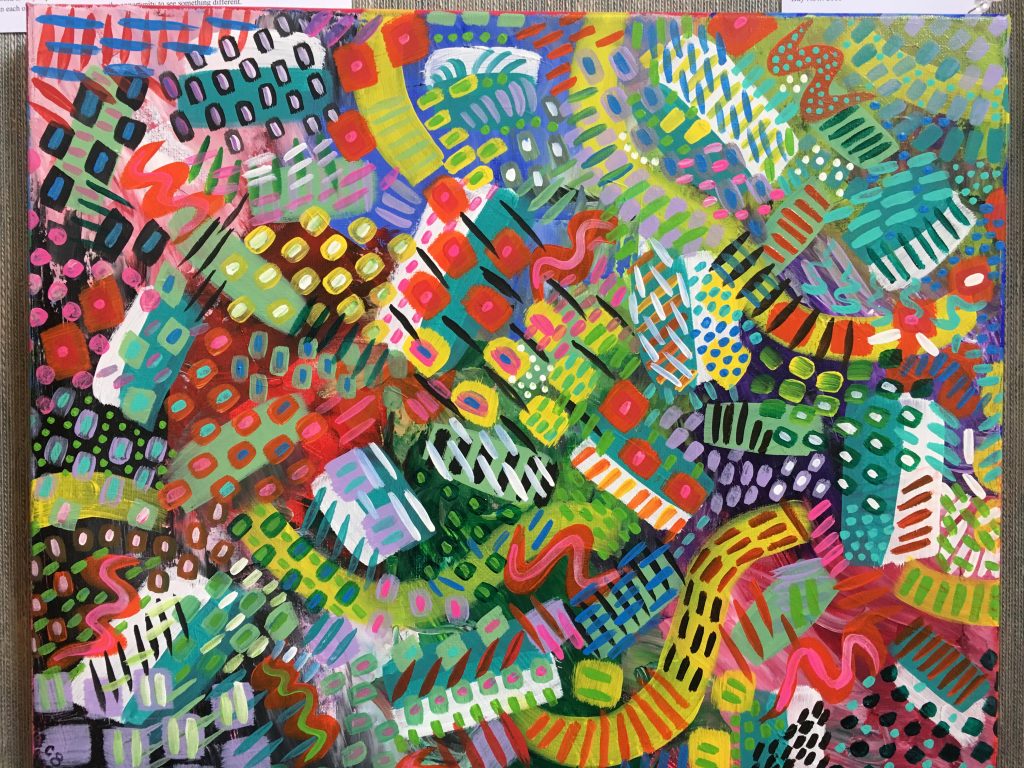 Title: "Summertime"
Artist: Cait Patel
Inspiration: Elements of nature
Acrylic on canvas Size: 16" x 20"
Value: $125
Buy Now: $160
Bid on Cait's piece here ~ or check out all of the pieces here!