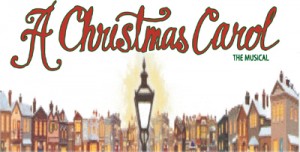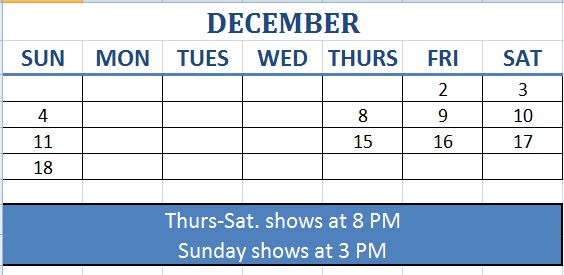 Music by Alan Menken; Lyrics by Lynn Ahrens; Book by Mike Ockrent & Lynn Ahrens
Based on the story by Charles Dickens
Original choreography by Susan Stroman
Originally directed by Mike Ockrent
Originally presented by Radio City Entertainment at the Theater at Madison Square Garden
Director: Charlie Goodrich
Musical Director: Kathy Seppamaki
Choreographer: Christy Shealy Mills
CLICK HERE TO SEE WHEN YOU ARE ABLE TO MAKE YOUR RESERVATIONS.

ABOUT THE SHOW:
Ebenezer Scrooge is a prosperous curmudgeon who believes personal wealth is far more valuable than the happiness and comfort of others. With an infuriated "Bah! Humbug!" Scrooge summarizes his feelings of Christmas tidings and charitable giving, but he's forced to face his selfish ways when the ghosts Christmas reveal his Past, Present and Future.
The cast of Town's holiday classic is being led by Rob Sprankle (Plaid Tidings, Oklahoma!) as Scrooge, JJ Woodall (The Addams Family) as Jacob Marley and Joel Yarborough (Les Mis; Spamalot) as Bob Cratchit. Showing Scrooge his past, present and future are Jillian Carey (The Little Mermaid), Town newcomer Bobby Rogers and Kathy Hartzog (Always Patsy Cline, Driving Miss Daisy). And, of course, we cannot forget sweet Tiny Tim portrayed by Nathan Jackson (The Little Mermaid, Peter Pan).
How does the story end? We think you know that answer! Of course Scrooge recognizes his faults and reconnects with those that mean the most to him. Through the music of Broadway heavy hitters Alan Menken (Disney's Beauty and The Beast, Disney's The Little Mermaid, Little Shop Of Horrors) and Lynn Ahrens (Ragtime, Seussical), this A Christmas Carol has fantastic new life — just like Scrooge himself!
A Christmas Carol is generously sponsored by: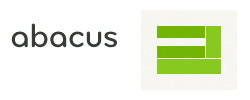 and